Rumbidzai Feremenga Interview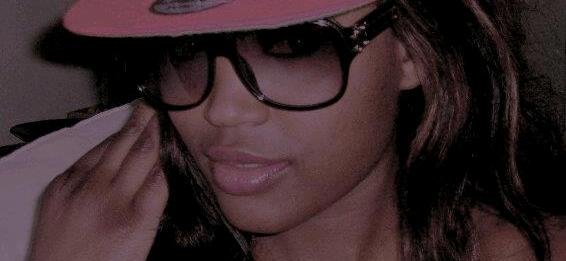 Whether you love her or hate her, Erin is living the life most of us can only dream of. She is currently the Bullets4Peace Brand Ambassador for South Africa, the title she shares with some of the world's biggest names in the entertainment industry like Beyonce, Rihanna, Drake and Jamie Fox amongst others. Some of her accolades includes modelling for Dark & Lovely Soft Sheen Carson (the same brand that Kelly Rowland has been an ambassador for), modeling for Edgars retail store and has featured in a couple of music videos, the one that quickly jumps into mind is the locally shot video of  P-Square's E  no easy.
Rumbidzai Feremenga or Erin as she is known in the modeling world is proof that one can actually be pretty and smart at the same time. Erin is more than just a beautiful face and the nude pictures. Born in Zimbabwe Erin moved to South Africa five years ago in search of gold like everybody else but she found glitz and glamour instead. Youth Village's Tshepy catches up with Erin on an Exclusive Interview on what she is all about.
YV: Who is Erin?
Erin: Erin is my middle name. My real name is Rumbidzai Erin Feremenga. I used Erin when I was creating my company name Erin La Rue Production. Erin La Rue is a combination of my both names Erin and Rumbie.
YV: How did you get into modeling?
Erin: I started when I was 15 if I'm not mistaken. The whole point was to groom myself. I grew up a tom boy. I think my aunt got worried cos I never used to wear dresses or skirts. It was only jeans, shorts, caps. I still love caps though
 YV: How long have you been in the industry?
Erin: I can safely say more than 10Years
YV: What else would you be if you weren't a fashion model?
Erin: Since I studied Bcom marketing maybe I would have done something along the lines
YV: What the worst job you ever had and what did you hate about it?
Erin: It was when my former modeling agency booked me for a job which we had to stand on the retail shops windows like Statues. Other Window shoppers didn't even realize we were real people. We had to stand for 3hours plus and I got blisters on my feet for days cos I was wearing the highest heels I had then
 YV: Besides bullets for peace, what other project have you been involved in?
Erin: Wow, I do a lot of projects just to name a few I do artist promotion (and my company mainly focuses on that) Cooperate events and marketing, I'm also involved with the Women Survival project where we focus on Adversities of an African girl child and women who are Victims to the HIV Virus.
YV: How did you get involved in the bullet for peace project?
Erin: First of all Bullets4peace is a brand that was founded by Rafi Anteby and he is based in L.A. I was approached by the local board of Bullets4Peace(South Africa), Being a Bullets4Peace Brand Ambassador requires me to do a lot of P.R with local and international high ranked people including artists.
YV: When was the first time you had your first kiss how was the experience?
Erin: OMGsh well… I well I hope my parents won't come across this… Hahahaha. I was in grade 7 there was this boy who liked me and I also liked him but I was still so young and I didn't really understand a lot about the whole girl and boy thing… I think he was also shy but he was like the bad boy of the school so I guess not. He kissed me on my chick on the last day of school and he ran away. That was the last time I saw him. Don't get me wrong, I lost my virginity in the 20s… (Hahahaha)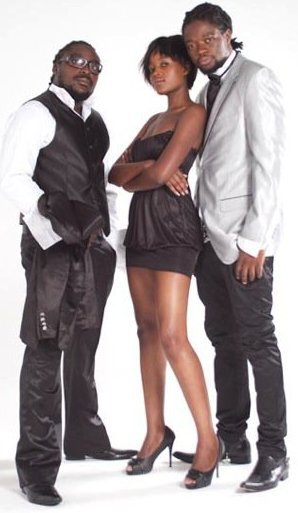 YV: Does Erin have a special someone in her life?
Erin: Yes I do have, he is Gentlemen very supportive in everything I do so I thank GOD for that
YV: You also said you are seeing someone, is that someone also in the public eye and would you mind sharing his name?
Erin: He is not famous but he is Successful.
YV: What makes a successful relationship?
 Erin: I think its Honesty, Commitment, appreciation and Respect
YV: Whom would you consider the sexiest celebrity in South Africa?
Erin: That will be Sizwe Dhlomo from MTV Base.
YV: What is it that people do not know about you yet you wish they knew?
Erin: Judging from speculations its crystal clear people have no clue who I am.. I don't need to higher a rocket scientist to point that for me. All I want people to know is I am a Child of God regardless of what they think and for that I am blessed beyond comprehension, just because you know my name it doesn't mean you know who I am.
YV: Describe yourself in a sentence?
Erin: I am my own Boss, Survivor, a fighter, independent and stronger than what the most people think.
YV: What are your feelings and experience with the media?
Erin: The Media can either break you or make you no other way about it.
YV: You saying the media van either make or break you, what is the most awful lie that has ever been said about you and how did you react to that?
Erin: Well I once had a false story that came out in the Papers in Zimbabwe (H-Metro) claiming that I was a home-wrecker meaning my boyfriend of that time was a married man. This was not true, and the story was a headliner for everyone and my whole family to read. People created groups on FB labeling me home-wrecker with my pictures all over. The sad part I was the last person to see the paper and that is the most fabricated story I've ever read. No one had had the guts to tell me. Finally someone realized I wasn't aware the story was out she eventually told me to go on line.
YV: Are you fazed by negative publicity or negative comments from people who don't really appreciate what you do?
Erin: Not even, I don't worry about issues that do not add money in my bank account. Some of these negative comments are actually funny. I get accused of using other big models pictures, accused of being fake funny from people whom I never met in real life. I also have girls that pour their hearts out on paper telling how bad and disgusting I look. If my so called naked photos are giving you ulcers get yourself a pain killer I heard Panado's works better the role model card doesn't work with me.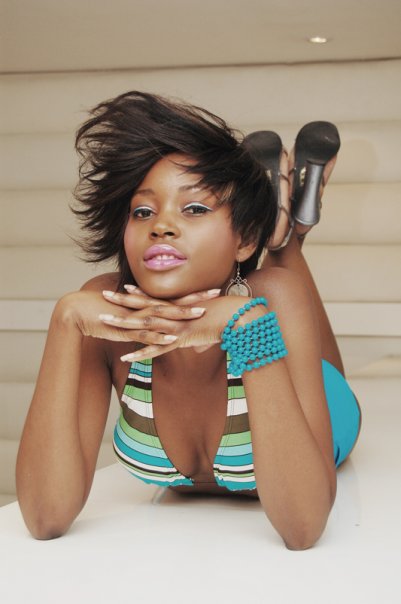 YV: What do you like or dislike about celebrity lifestyle
Erin:  I think most people confuse Fame and Success. When one is a Celebrity there is this recognition factor that comes along with being a public eye. The outside world develops this high expectancy from the Celebrity world. What people don't understand is that a celebrity is just public identity that has nothing to do with success unless if one use that identity to indentify the opportunities and take advantage of them
YV: Which celebrity would you say you enjoy his/her company the most?
Erin: Hmm I don't hang around a lot around Female Celebrities except Michelle Wallace my fellow Zimbabwean model; she is fun and very humble person. Hmmmm I would also say Buffalo Souljah he is more like a brother to me, we disagree sometimes but when we work we work together with DJ Waxxy from Channel O. Outside S.A I have J.Martins (Artist from Nigeria) which I communicate with a lot he is a fun and humble person as well and I also learn a lot from him.
YV: What music do you have on your playlist?
Erin: J.Martins, Buffalo Souljah, P-Square, Rihanna, Nicki Minaj, Winky Dee, Teargas etc
YV:  How do you stay in shape?
Erin: I'm blessed; no gym and I can get away with anything. I guess I was born this way. Thank my God for that!
YV: What advice would you give to people wanting to get into modeling?
Erin: Honestly speaking modeling is FUN but don't lose your focus. Don't fall into bogus agencies on line get a recommended modeling agency. When you break through the industry don't forget inner beauty is more important. Be alert that modeling is a short term career basing on the Majority models out there. No matter what u do education is very important, educate yourself in other areas so that you can utilize that knowledge to build yourself to be someone.