Top 20 Things You Didn't Know About Jah Prayzah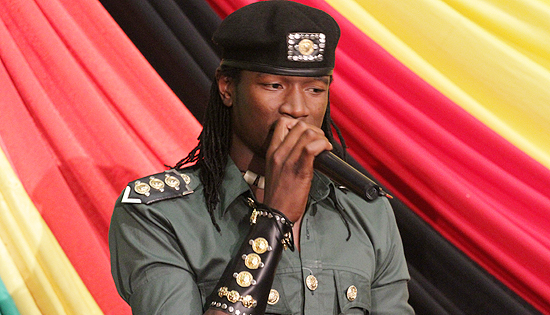 'To survive in the music industry, I realised I had to turn negatives into positives' – Jah Prayzah
Jah Prayzah's real name is Mukudzeyi Mukombe.
He was born on the 4th of July 1987.
He did his Primary schooling at Musanhi Primary School.
He did his High Schooling at Musanhi Secondary School.
These schools are located in the rural areas of the Muswe area.
Jah Prayzah enjoyed hunting as a teenager.
He also enjoyed swimming in the local rivers with his teenage friends.
Musically Jah Prayzah enjoyed playing mbira, singing, writing and hunting.
He read hundreds of Shona novels which groomed a pool of vernacular language base that formed the great poet.
He attended personal mbira lessons with his Geography teacher Mr Musimbe.
Jah later moved to Harare where he stayed with his Uncle, Jonah Savanhu in Budiriro.
Jah Prayzah released his first album in 2007 which was called Rudo Nerunyararo.
His first commercially launched album was Sungano yeRudo.
The hit track Sungano is the song that got him his country wide fan base.
He caught the eye of the popular promoter Chipaz and would perform for free as he wanted to improve his art.
Many people did not like his vocals then and at some point some high end fans would pay Chipaz not to bring Jah Prayzah on stage because they classified his live performances as noise.
On New Year's Eve of 2013, on the popular radio top 100 count down hosted by Radio Zimbabwe and sponsored by Coca Cola, Jah Prayzah took all top three spots, with songs Gotchi Gotchi, Maria and Chirangano.
He released his fourth album Tsviriyo which came as a surprise to many including critics as it lived up to the fast rising star's billing.
Kumbumura Mhute is his latest album
He has a 10 awards so far.