10 Best Quotes From President Mugabe's SA State Visit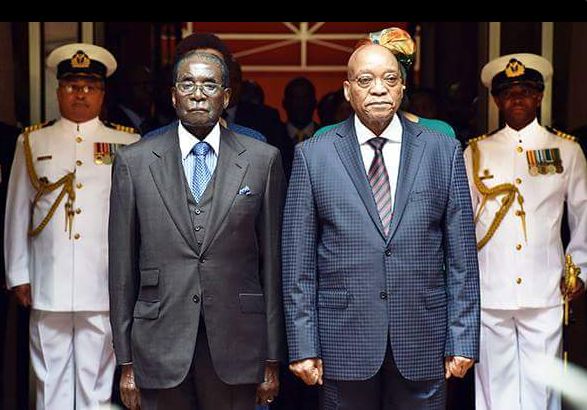 President Robert Mugabe is in South Africa for his first state visit in two decades. The President joined President Jacob Zuma in addressing the press where he touched on different issues from mining rights, migration and of course Tony Blair.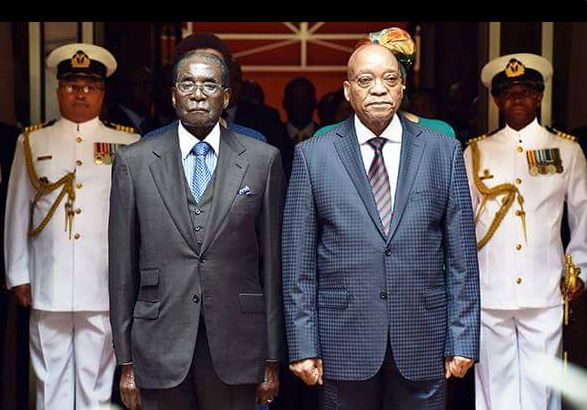 Whether you agree with him or not when President Mugabe speaks, you want to listen. And like every other speech he's made this one was no different. Here's our top ten best lines from today's press conference.
1."Thank you for the publicity you have given me, those of you who have focused on me as a dictator", said President Mugabe on hash media.
2. "We want a United Nations in which there is participation by everybody and recognitions of everybody as an equal member."
3. "We say we must have 51% and the company 49%. If you bring your own gadgets we negotiate but for natural resources we don't." He said on mining.
4. "We said to Britain, it is your money keep it and this is our land we will take it."
5. "You take gold and leave holes in my country and say capital is more important? No!"
6. "South Africa has a large economy than Zimbabwe. The balance of trade can never be in favor of Zimbabwe, let's have fair trade where Zimbabwe produces products that are ready to be accepted in South Africa."
7. "Zimbabwe is the number one trading partner of South Africa in Africa."
8. "Agriculture produce tobacco, we don't smoke most of it, the Chinese smoke most of it."
9. "I don't believe I've done economics and i don't believe capital is of greater value than the resources that I have."
10. "We owe you for the tolerance you have shown our people when they jumped the border illegally."