20 Things We Learnt From Prof Jonathan Moyo Interview On ZiFM With Ruvhi Pari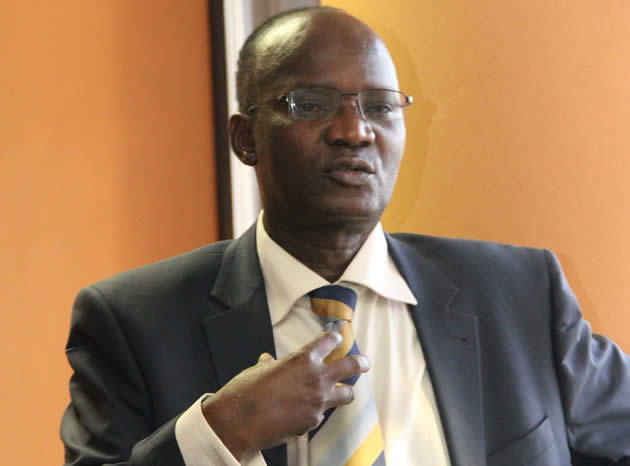 On Monday the Minister of Information, Media and Broadcasting Professor Jonathan Moyo was on Ruvhi Pari's talk show "The Platform" on ZiFM to talk everything media, information and broadcasting. And your girl Ruvhi didn't hold back on any questions, the minister had some interesting points that he put out.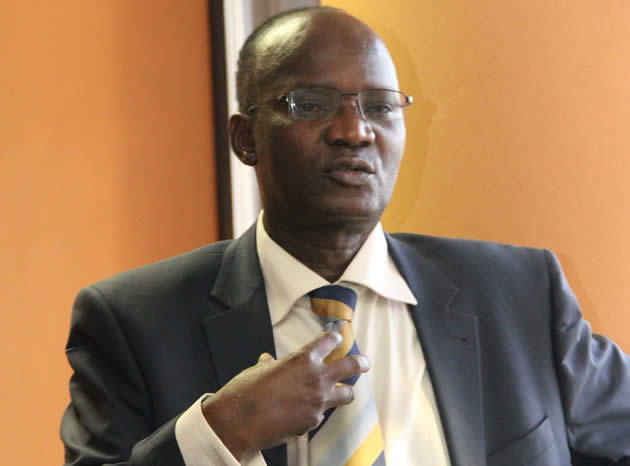 This is what we got out of the interview and some interesting points the Prof made.
On His Music Career
1. It's something that could have been a career and music could've paid his bills but don't expect any album from him in the future.
On His Political Career
2. "Once a ZANU PF always a ZANU PF, but you'll pay your dues. Politics is not a straight line, it's a zigzag line but all that contributes to making one a politician."
On Social Media In Zimbabwe
3. "Social media in Zimbabwe has not helped as much or as it should be, because of two factors that has made it accessible which are, 1) significant Diaspora population who have easier access than those back at home. 2) Those at home have a high usage of mobile phone to access facebook and twitter."
4. "Social media has not reached a level where it has impact on policy, it is beginning to impact individual lifestyles but there's still a lot to cover in certain policies because you still can't access a lot of government services via social media."
On Baba Jukwa
5. He doesn't know who Baba Jukwa is; he thinks the character perpetuates defamation of character, criminality, an attempt to use a faceless character in a manner that doesn't build the nation.
6. He stated that the Baba Jukwa character is something that you would not have in countries that are technologically advanced and with better access to social media companies like the US. Unlike these countries, Zimbabwe does not have the means to capture the character.
7. "Most people who talk about Baba Jukwa are not fully aware of what was contained in the dossier and a lot of it crossed the line."
On the Hashtag #1980sofarsogood
8. He did not start the hashtag but he's excited to use it because it truly speaks about our experience as a nation and how great independence is.
9. "Even though we know that we've gone through all kinds of trials and tribulations, we've survived and we have to say so far so good."
10. "The beauty of democracy is that people are entitled to their different opinions but there's no difference that should make it difficult for a true Zimbabwean not to appreciate that his/her country has survived against all odds."
11. "This is the only country that has been the target of unprecedented politics. The EU, USA and British have wanted Zimbabwe to be a failed state and have been open about it and to have survived a 15 year onslaught of this kind is an eloquent statement about how strong the roots of your independence are, we are proud as a country."
12. "It is not necessarily true that only the government ministers are the ones who have access to nice life; there are many Zimbabweans who have made it big."
13. "Life in its nature is a contradictory experience, it has the good, the bad, the truth and the truth is a contested terrain."
On Digitalization and Digitization
14. "We are only talking about digitization but digitalization in this limited sense of migrating from analogue to digital."
15. "We are migrating from using analogue transmitters to using digital transmitters only with respect to television broadcasting, transmission of TV signal and the broadcasting studio as well as digital radio studio equipment."
16. "If you don't have a digital enabled TV set you will still be able to receive signal via a set top box and even the ones with enabled TVs still need a set top box or decoder because the signal from the public broadcaster is going to be encrypted on the set top box."
On Independent Television Channels
17. "We recognize the point that broadcasting is essentially content. We have a strong policy and statutory foundation for local content, the challenge has been that we have few platforms for broadcasting that content because we only have ZBC TV."
18. "The digital migration will allow ZBC TV to have multiple channels for content and in addition we are going to have six private channels. One of the six channels is going to be more or less like ZBC."
19. "There is nothing called independence within a country, everyone is dependent whether on the state or private sector."
20. His favorite program on ZBC TV is the News Hour.
What are thoughts on the minister's interview? Is it #sofarsogood for you and what do you think about his view on independent TV?