Kirsty Coventry Inducted Into Auburn Swimming Hall Of Fame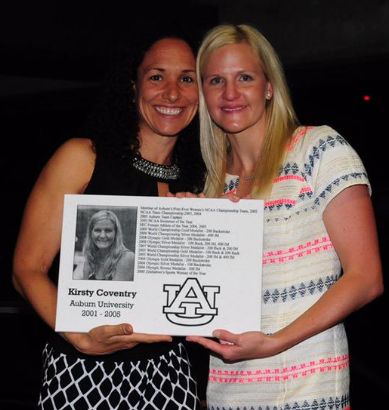 Congratulations are in order for our golden girl Kirsty Coventry who just got inducted into the Auburn Swimming and Diving Hall Of Fame in a ceremony held this past weekend.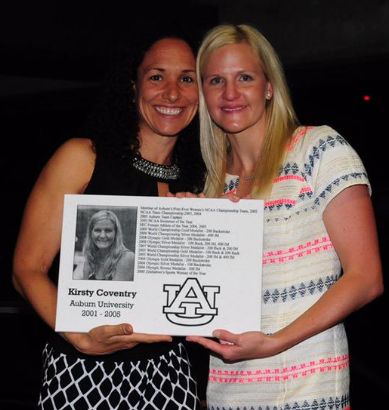 Kirsty was one of the only six members inducted in the class of 2015. The two time Olympic gold medalist is Auburn's top performer with a total of seven medals. She has played a big role at Auburn winning seven individual NCAA titles and ended her career as the 2005 CSCAA NCAA swimmer of the year. She still holds the Auburn record in the 200 yard backstroke in 2005.
The swimmer has also just launched her non profit organization called, 'The Kirsty Coventry Academy' which aims to save lives by decreasing drowning incidents. "Through water safety and drowning prevention campaigns as well as learn to swim programs we can save lives and promote opportunities and development.
Life is looking great for Kirsty, who joined another amazing Zimbabwean woman Farai Gundan as a writer for Forbes Africa. "This is an incredible influential magazine showcasing some of Africa's top business people, leaders and groundbreaking entrepreneurs", she said.
Coventry has also been training in the US as she prepares for her big return to the Olympics next year at the 2016 Rio Games which could end being another record breaking event for the athlete.