Travel: 10 Do's & Don'ts when visiting Lagos, Nigeria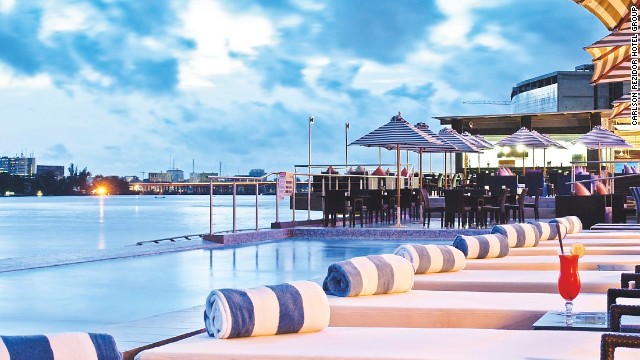 What makes Lagos so special is probably the inherent variance in its description; the fact that no two persons can aptly describe it in the same way. Like New York, each man reads his own meaning into Lagos. A city that has been called the 'megacity of the future' and which could easily become the 'Singapore of Africa'. When it comes to describing 'Eko city', too many adjectives come to mind but none quite clinches it. It is a place that needs to be experienced to be understood and for people like us; the new age of Lagosians, each new experience serves as a constant reminder of what keeps us grounded.
For a city that is the ultimate expression of modern urban living, you need an ingrained set of 'how-tos' to get you through the city and this is why  Jovago.com, Africa's No. 1 booking portal has outlined the tips and tricks to exploring Africa's largest city.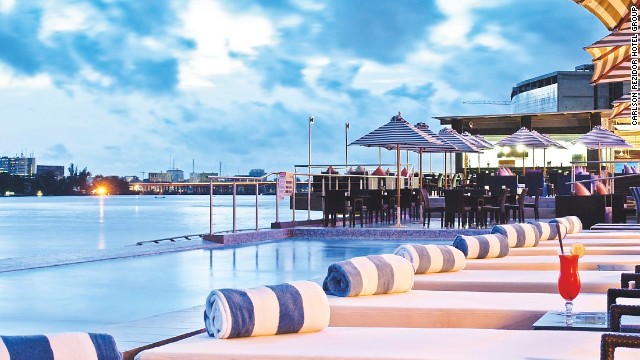 1.  Travel With A Companion.
Venturing out on your own can be fun and adventurous but try as much as possible to go out with a city guide that knows the ins and outs of Lagos and can get you from one point to another safely. Trust is very important when dealing with Lagosians. Ask other travellers to refer you to a trusted guide. If you are unable to find one, travel in pairs and and do not go out alone at night.
2. Bargain
No matter what you planned to do in Lagos, you must make a purchase at some point during your trip. Sellers are smart enough to spot travellers and foreigners, and they usually hike the prices of goods to the detriment of the traveller on a budget. Bargaining is expected and is seen as the natural flow of events from meeting a prospective buyer to making a sale. When you make a purchase, haggle for a price that is half of what the seller proposed. It may seem ridiculous but it's a good place to start. Do not to bargain for a price that is not beneficial to the parties involved. A few hundreds might mean nothing to you but a day's meal to the person you're bargaining with.
3. Exchange Greetings
Lagosians and Nigerians in general appreciate good manners above all else. When travelling in Lagos, greet people you interact with in the local language or say a simple hello or good morning. It goes a long way in getting familiar with strangers you encounter and in asking for help. Some may choose not to respond to you until you say a greeting so greet freely and don't be shy.
4. Dress responsibly
How you dress determines how people respond to you when you ask for directions or while shopping at a store. If you overdress, you risk giving off the wrong impression and drawing unwanted attention to yourself. If you dress too scantily you risk breaking the local customs. Do dress to kill but don't dress immodestly.
5. Be open to bribes
The economy of Lagos is a mirror of the current state of the national economy. With over 70% living on less than a dollar a day, some officials thrive on the little amount the residents of Lagos toss their way. If you're travelling within and through the boundaries of Lagos, be prepared for encounters with law enforcement officials. If such encounters don't go well, you can back up your argument with a little Egunje at times when words just aren't enough. Only use it as a last resort and never instigate such an exchange or you might risk getting into more trouble.
6. Be mindful of what you eat
Yes it looks tasty, and yes you want to eat it, but wait a minute. Food in Lagos is lovely, spicy and exotic but some of the food is made under questionable conditions. Be picky and only eat food cooked at restaurants where you can trust the water used and the hygiene of the chefs. Ask about how the food was made but don't be nosey, if you don't like the food, just walk away.
7.  Don't give money to strangers
Lagosians are opportunists who never fail to seize a chance to make a quick buck. You can use this to your advantage and tip locals for helping you but don't give money to strangers. Some might come calling to you to buy something you don't need or insist that you pay for a free service. Be vigilant. Count your money before you leave home and account for every purchase when you return.
8. Don't board unknown vehicles
It is very important to have a contact person as you explore the city of Lagos. If for one reason or the other you cannot secure a private vehicle and driver, ask your contact person to provide you with a trusted pick-up. At desperate times, do not board unknown vehicles that promise to get you to your destination, instead use an online service to book a taxi.
9. Ask for directions twice
Finding your way around Lagos can be difficult for a newbie or Johnny Just Come especially in secluded places with unidentified streets. While travelling in Lagos, make sure to ask for directions from more than one person but don't ask people who do not look responsible or you might risk being misled.
10. Choose your accommodation wisely
Travellers and tourists are very welcome in places like Victoria Island, Ikoyi and Lekki where security and basic amenities are well in place to provide comfort to those who can afford them. Some other places in Lagos aren't so friendly to travellers so find out what areas to avoid and don't lurk around in such places at odd hours.