Mr Team Bhoo, Schingy Disses Stunner Again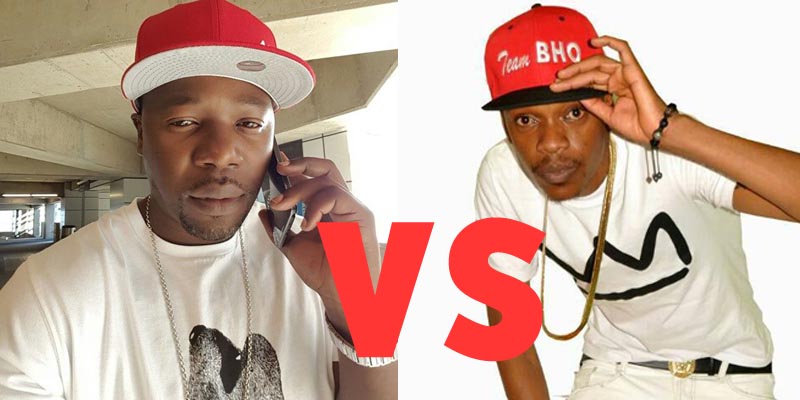 The controversy in Zim Hip Hop continues as Schingy hits back after he had been criticized about his FaceBook post from last week which he threw shade at Pokello's ex Stunner.
Here is what Schingy said last week: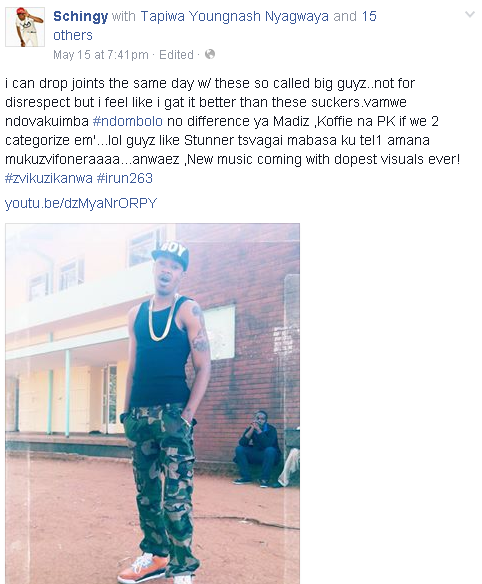 The Rehab boss Anonzi Xndr had a Whatsapp conversation with Stunner and took screenshots that circulated in which he told Stunner aka 'Dezi' that Schingy had grown a big head and was out of Rehab.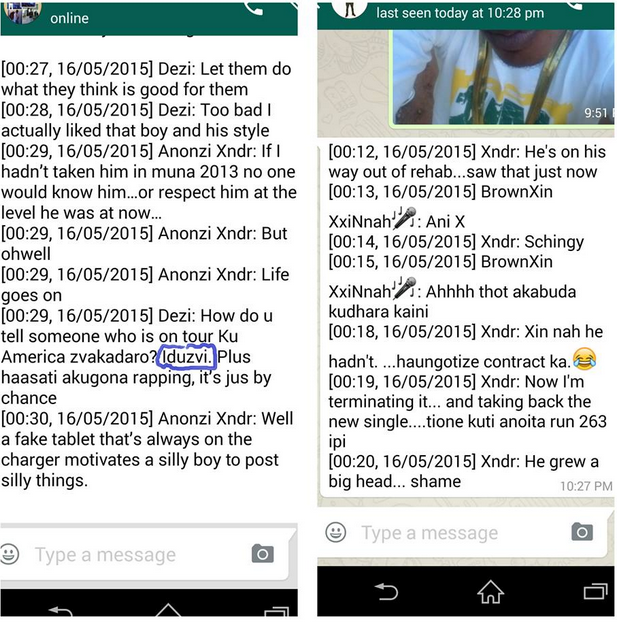 Here is what Schingy had to say about the conflict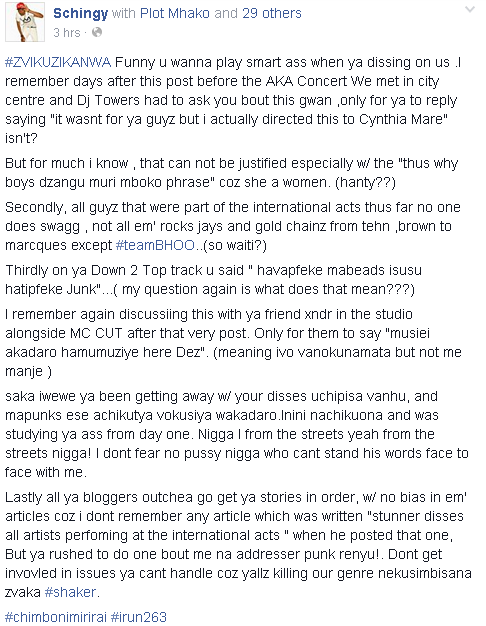 Appparently the story goes way back to February when Stunner made comments about the artists that were opening for the international acts i.e AKA, Cassper Nyovest etc and Schingy was often found on the list.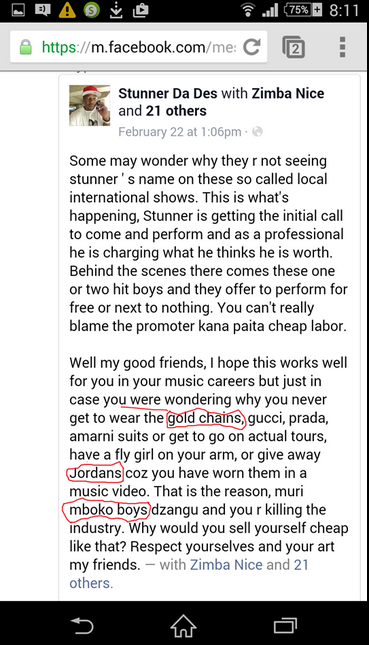 It's interesting to note that the Team Bhoo rapper dragged Marcques, Tehn Diamond and Junior Brown into his Stunner beef ?? Should we expect our own AKA vs Cassper beef in Zim?… I guess we will have to wait and see.

What's your take on all of this?