Interview With Zimbabwean International Dancer Tanaka Roki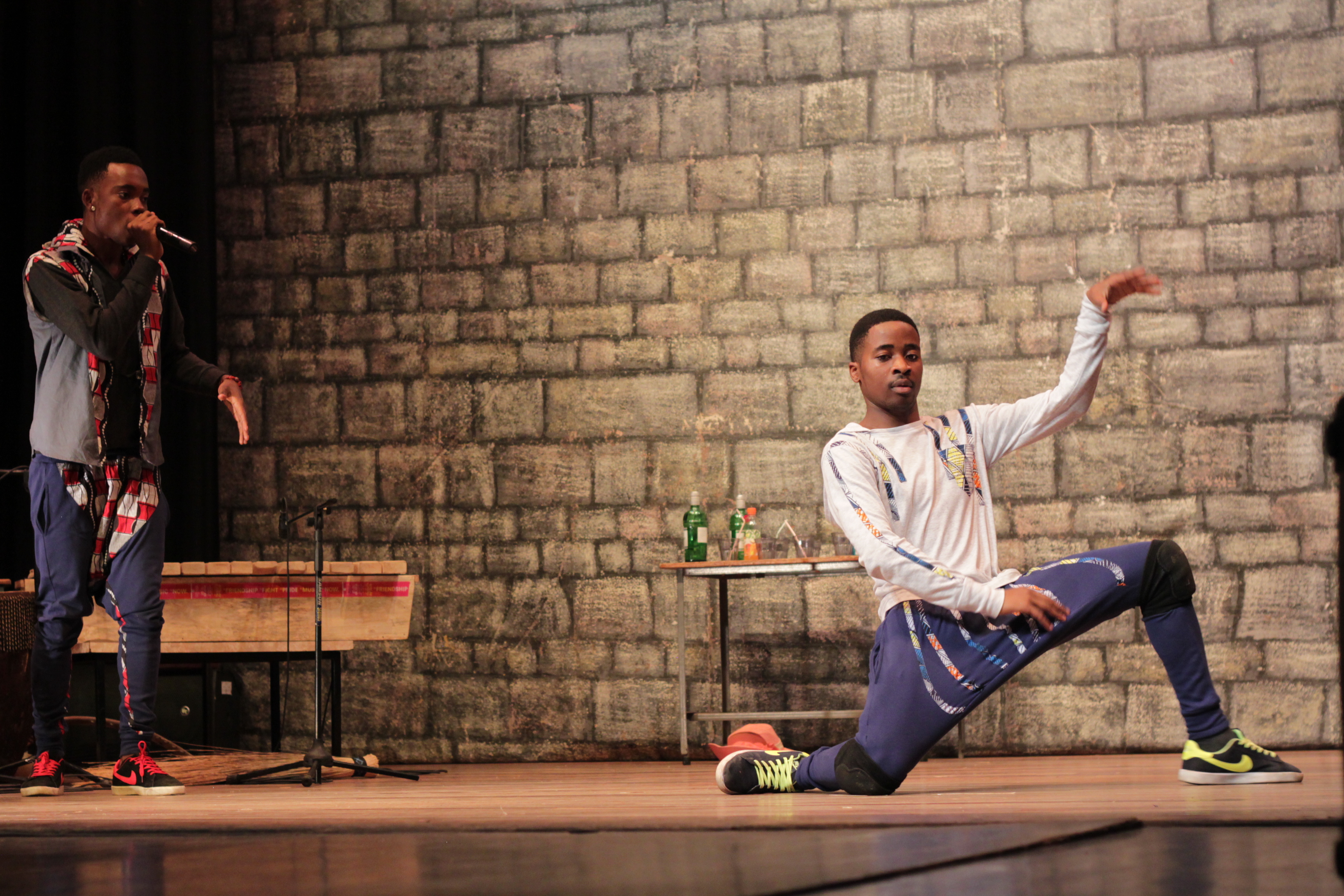 Get inspired by Tanaka Roki an international dancer who has made a career out of dancing. His journey shows anything is possible if you put your mind to it.

Q: How has the first half of the year been for Rocki?
A: The year has been great so far I can't complain. I have just been working with Jibilika most of the times from the time I got back from the Germany tour, all is well I guess
Q: Who is Rocki, how do you best describe yourself?
A: My full name is Tanaka Lionel Roki I started dancing when I was young but didn't know it would take me this far.I would like to take dancing far and also on another level and become an inspiration to other dancers out there and also become successful with dance life even though people often say it doesn't pay. As for me, I will keep on doing what I enjoy and do the best until I get results. I perform with different dancers in Harare and try to develop my skills and experiences through collaborations with other artists. At the moment I am part of different dance crews, such as High Definition, House of Animation, but I also try hard to become a solo dancer. I train about 4 hours a day and participated in 2014 in several dance competitions, solo and dance crew. I won the Jibilika Dance Festival Award in the solos for "new school" in October 2014 and I won the Zim Hip-hop-Award for best solo dancer in December 2014. I try to encourage young people to dance and am developing together with others a workshop-concept for teenagers to get a proper dance training.

Q:When did you realize you were passionate about dance?
I only started getting serious when I got into form one at Prince Edward School, where I met some amazing dancers who inspired, motivated me and also helped me to get where Iam right now. Most people were fascinated by my style of dance and they enjoyed it which then made me want to take it seriously.
Q:When and what triggered you into realizing that you wanted to take this craft seriously?
A: When I participated in the first workshop of KUENDA in December 2013, I was just 17years old. I was competing with almost 30 dancers, most of them already established in Harare and working as dancers in different contexts. Me a very young dancer, I really wanted to win that audition and get one of the 5 dancer jobs in the productions. I was still very surprised and of course more than happy, that I was really one of the dancers, that were supposed to be in that international production.
Q: How do you prepare for shows?
A: If its that am not practicing with my dance mates, on a daily basis I make sure I practice at least 2 hours per day in the evening most times in bedroom which is how I started.
Q: What's the most important lesson you have learnt from touring Europe?
A: KUENDA showed me new ways, exposed me to new experiences and brought me so much forward. The last 12 months were life-changing KUENDA also challenged me in a new field of giving workshops to kids, teenagers and adults. I was first doing them together with the choreographer Antonio Bukhar to feel more secure, but also started my own small try outs.     StillonQ7:  Back to Zimbabwe I was very much motivated to create space for giving workshop to kids here as well. I still need more training on being a good facilitator for that, but I have the feeling, that I am on my way.
Q: How did you start working with Jibilika?
A: I was auditioned and qualified to be part of the Jibilika dance crew
Q: Where do you see yourself in 5 years?
A: During my tour in Germany I also got an opportunity to go to a dance University in Switzerland where I had applied to go for auditions and I was accepted and was offered a scholarship to learn there for 3 years and would get a bachelor in contemporary and urban dance so I aspire to be a successful dance teacher, choreographer and performer.

Q: What do you do for fun?
A: Well normally I listen to music, hang out with friends, watching dance videos on YouTube
Q:Who is your Zim celeb crush?
A: Well Actually I don't have 1 :)…..lol
Q:What do you look for in a life partner?
A: Good personality. Someone loving and caring and supports what I do
Q: What advice do you have for Zim youth?
A: Stay away from drugs, obey your parents, follow your dreams
Q: Top 5 dance crews or dancers?
A: 8 count dance crew ,TendaiGuzha , House of Animates ,Jibilika dance crew ,MayleanCHenjerai and YeukaiZInyoro
Q: What kind of music do you listen to?
A: I listen to Hip hop Music or R n B ,Dubstep
Q: What have you learnt about pursuing your dreams?
A: Do not give up because God's time is the right time.
Q:Where can your fans reach you?
Facebook : Tanaka Lionel Rockiey  Instagram: rockiey dance  Youtube: Tanaka Rockiey