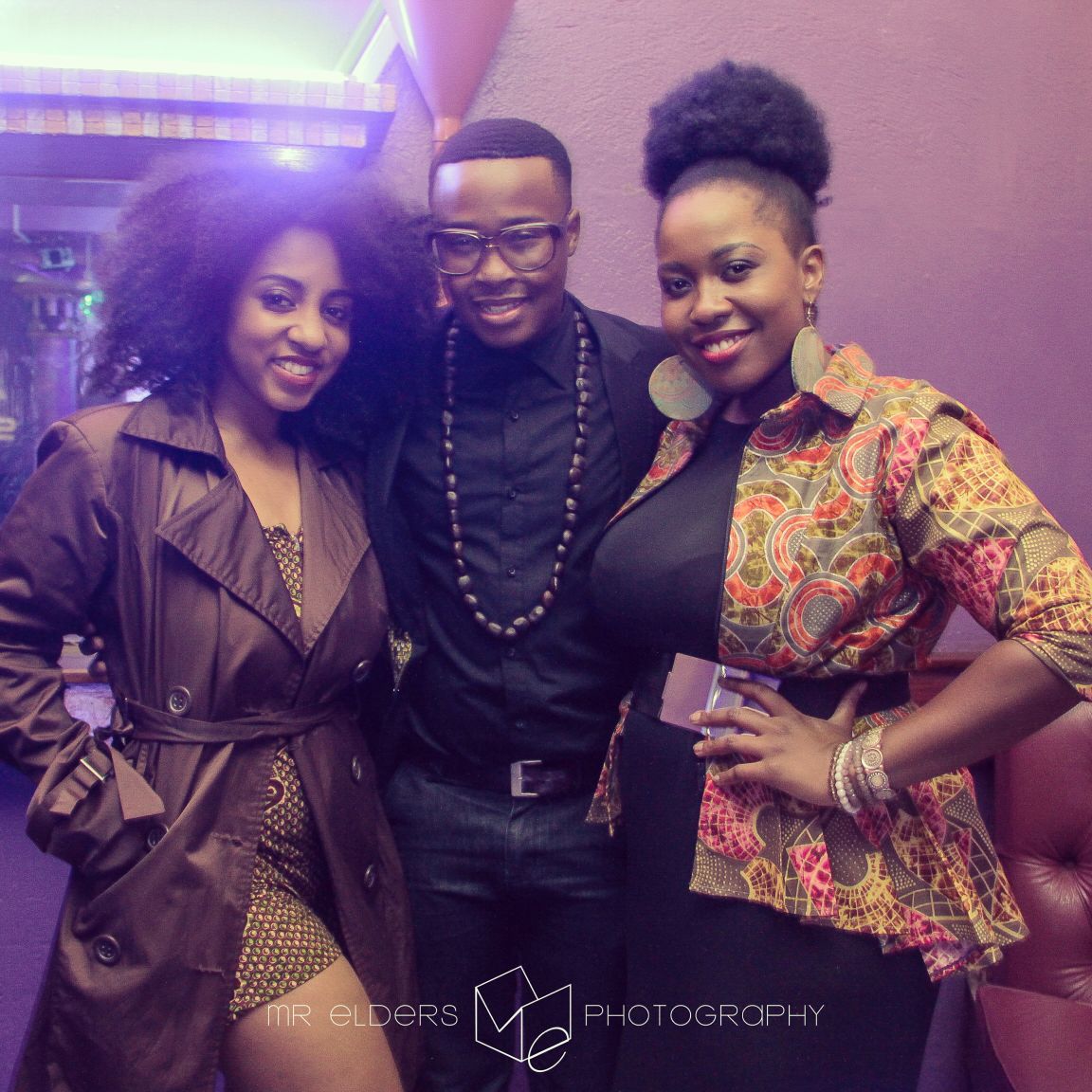 A musician in his own right and a successful artist manager to the one and only Cynthia Mare. In this Interview Tytan talks music as a business, Cythia Mare and his future plans. Check it out.

Q: How has the first half of 2015 been for Tytan?
A:The first half of 2015 has been fantastic actually. Been enjoying the fruits of my labor in 2014 but still pushing like a beginner.
Q: Who did you look up to growing up?
A: I looked up to a number of people actually. It was mainly those people who had success stories that involved them going through unending hardships that always seemed to restrict progress in their lives. Those that succeeded against all odds.
Q: Can you tell us how you got into music?
A: I was a music fanatic as a child and grew into being a performer in song and dance from the age of 13 until I began to take it on professionally at the age of 19.

Q: How did you meet Cynthia Mare?
A: I met Cynthia Mare through a business partner of mine in PR and Marketing who had been handling Cynthia Mare's PR in the UK and managed her for a bit in the past. She was basically introduced to me as the guy who would help her here in Zimbabwe.
Q: How long have you been working together and what role do you play in her career?
A: We have been working together for exactly two years . At the very beginning i was helping find her way around in the music industry here and even helped her look for a manager until we realized how well we worked together and voila, I became her manager!
Q: What was your dream career as a child?
A: I always wanted to be a pilot but then again life happens and opens so many amazing doors to you and gets you spoilt for choice. I still want to fly my own plane someday though.
Q: What has been the highlight of your career so far?
A: The highlight of my career so far is being able to attain 4 musical awards for the brand Cynthia Mare since we began working together for last year's ZIMA and NAMA awards. It was a goal at first and it became a reality and I was ecstatic about it.
Q: What challenges are you currently facing?
A: A few really. I basically need more support from the corporate and media sectors. On the corporate end it's basically having synergies that are fully financed and sell our products at a faster rate and in more volumes than usual. On the media end, I need them to support local content enough to instil appreciation of our local music through exposing our talent consistently as it grows without gunning it down all the time.
Q: Where do you see yourself in 5 years?
A: In 5 years i see myself running the Zimbabwean music industry through a large number of establishments and projects setup to add value to the local content our artists provide.
Q: What do you do for fun?
A: I go dancing and hang with the very few friends I have from time to time.
Q: What do you look for in a life partner?
A: I look for an open-minded friendship that stands for loyalty, honesty and a great sense of humor.

Q: Who are your Top 5 local artists?
A: That's a tricky one, this one will be according to the hard work they have put into their careers regardless of limitations and/or pure talent.
1. Cynthia Mare 2. Sulumani Chimbetu  3. Donald Kanyuchi  4. Ammara Brown 5. Jah Prayzah
Q: Do you think the youth of Zimbabwe are involved in the future of the country?
A: As it is a democratic nation, we are definitely involved in the future of our country as every program and policy set up by government affect us directly whether we are aware of them or not.
Q: Any words of wisdom to the youth of Zimbabwe?
A: I encourage the youth of Zimbabwe to be more involved in the outcome of their destinies by initiating positive change in the things that affect them. Let's get up and RISE against dis-empowerment of our youth team work and pro youth activism
Q: Where can  your fans reach you?
A: My fans can reach me on my Facebook page Tytan The One, on my Instagram handle @tytantheone, my twitter handle @tytantheone and my email address tytan@abratribe.com