Poetic Writer Chengerai Hove Dies: 10 Things You Didn't Know About Him, His Publications And Accolades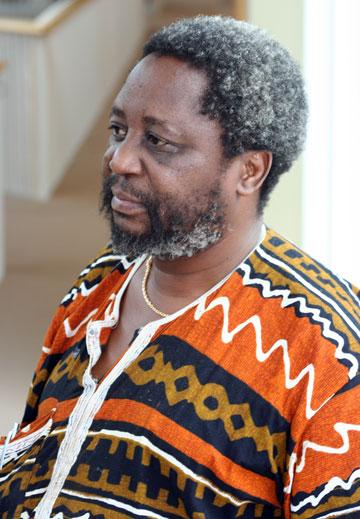 Sad day for Zimbabwe as Zimbabweans mourn a great legend, poetic writer Chenjerai Hove. Hove died yesterday afternoon of liver failure. The writer had been living in Europe for several years. Here are ten things you might not have known about the legendary Zimbabwean writer Chengerai Hove.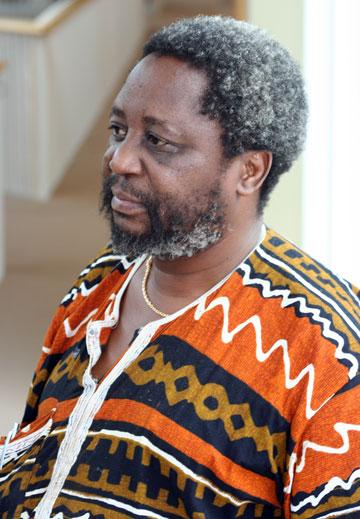 1. Chenjerai Hove whose father was a chief in Zvishavane was born in 1956, he went to Kutama College and Marist Brothers.
2. In his early career he was a teacher, he then furthered his studies at the University of Zimbabwe and the University of South Africa.
3. He worked as a journalists and contributed to the anthology, "And Now the Poets Speak".
4. He was currently the International Writers Project fellow in residence at Brown University's Watson Institute for International Studies.
5. Chenjerai Hove's mother died on his 54th birthday but did not make it to the funeral in Zimbabwe.
Here are Chenjerai Hove's publications
His publications include:
•    And Now the Poets Speak (co-editor; poetry), 1981
•    Up In Arms (poetry), Harare: Zimbabwe Publishing House, 1982
•    Red Hills of Home (poetry), 1984; Gweru: Mambo Press, 1985.
•    Bones (novel), Harare: Baobab Books, 1988; Heineman International AWS, 1989. ISBN 0-435-90576-7
•    Shadows (novel), Harare: Baobab Books, 1991; Heinemann International Literature and Textbooks, 1992. ISBN 0-435-90591-0
•    Shebeen Tales: Messages from Harare (journalistic essays), Harare: Baobab Books/London: Serif, 1994
•    Rainbows in the Dust (poetry), 1997
•    Guardians of the Soil (cultural reflections by Zimbabwe's elders), 1997. ISBN 0-908311-88-5
•    Ancestors (novel), 1997. ISBN 0-330-34490-0
•    Desperately Seeking Europe (co-author; essays on European identity), 2003
•    Palaver Finish, essays on politics and life in Zimbabwe, 2003
•    Blind Moon (poetry), 2004. ISBN 1-77922-019-7
•    The Keys of Ramb (children's story), 2004
Chenjerai Hove's awards and honors:
Honours and awards
•    1983 Special Commendations for the Noma Award for Publishing in Africa, for Up in Arms
•    1984 Inaugural President, Zimbabwe Writers Union
•    1988 Winner, Zimbabwe Literary Award, for Bones
•    1989 Winner, Noma Award for Publishing In Africa, for Bones
•    1990 Founding Board Member, Zimbabwe Human Rights Association (Zimrights)
•    1991-94 Writer-in-Residence, University of Zimbabwe, Zimbabwe
•    1994 Visiting Professor, Lewis and Clark College, Portland, Oregon, USA
•    1995 Guest Writer, Yorkshire and Humberside Arts and Leeds University, UK
•    1996 Guest Writer, Heinrich Böll Foundation, Germany
•    1998 Second Prize, Zimbabwe Literary Award, for Ancestors
•    2001 German-Africa Prize for literary contribution to freedom of expression
•    2007-08 International Writers Project Fellow, Brown University