10 Things You Need To Know About The First Ever Creative Hub In Southern Africa – Moto Republik Located In Harare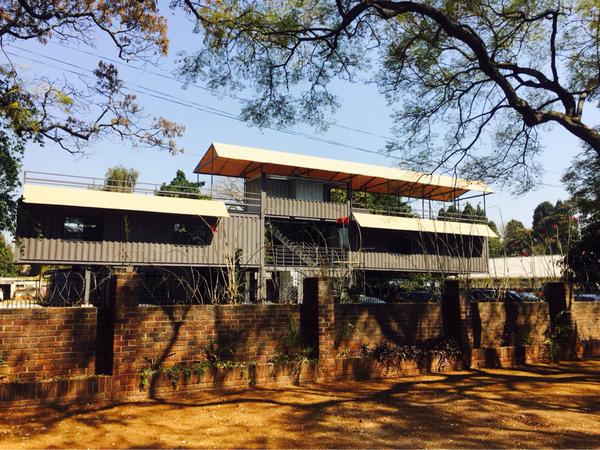 Moto Republik is the newly opened first creative hub in Zimbabwe and Southern Africa located in Harare. The environmentally friendly space is open to everyone who work in the creative worlds for example artists, activists, citizen journalists and all the creative minds.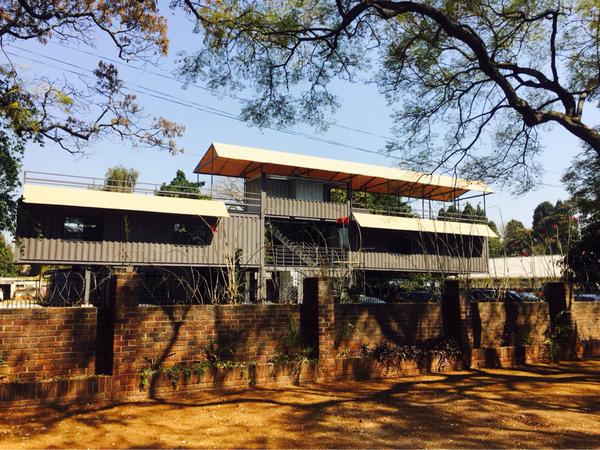 We spoke to Lochnation who is the community manager at Moto Republik about why young creatives need to visit Moto Republik and here's what she had to say.
1. Moto is made especially for creatives:
Moto Republik is a space designed exclusively for Harare's creative professionals. The Republik is designed for all people making use of the creative talents, creating digital content or working in new media. Bloggers, writers, journalists, designers (graphic, clothing – whatever), musicians looking for an office base: Moto was made with you in mind.
2. First in Zimbabwe and Southern Africa
We're the only creative hub in Zimbabwe and Southern Africa – and one of the first in all of Africa. Moto Republik is a taste of the spirit of innovation and adaptability we hope to help ignite in Zimbabwe's creative industry.
3. Co-working space = creative synergy
Not only is Moto Republik a creative hub – it's a co-working space. Co-working is on the rise worldwide, with one of it's best selling points being the constant possibility of collaboration. Moto Republik buzzes with the possibility of creative synergy and we'd love for you to get involved. Read more on why co-working is amazing here.

4. Community events – opportunity for networking
Moto Republik's social calendar will be bustling with various community events, that Moto members get discounts to attend. The details of future events are still in the works, but know that they're going to be happening and you'll get to network with fellow creatives, share, vent, learn and have an overall wonderful time.
5. All the benefits of traditional office space…but better
With Moto Republik you get the benefits of a traditional office space, with none of the drag. Moto Native not only gives you a work space and access to the internet on individual Umax accounts, Natives get a business address, on site storage space, access to the on site business centre, as well as discounted access to the Moto workshop room, every weekday 8 am- 5 pm. Members can come in whenever they please, work as much or as little as they like, in the company of fellow creatives. Now that's a steal.
6. Moto's Roof Garden and Roof top Canteen
Moto Republik is big on wellness, and fun. Take a break from your hard work in our co-working space and enjoy a coffee and a meal from our canteen. Or for a change of scenery, why not work from our roof top garden, or sit and have a chat, while enjoying the view of some of Harare's most iconic buildings, and the tree-lined streets of the greater avenues. Moto members get discounted food  and coffee. Life win.
7. Looks really cool – sustainable architecture
Moto Republik looks really, really cool. Like – the actual coolest. What makes Moto Republik extra awesome is the fact that it's made out of refurbished shipping containers meaning that not only is it great to look at, it's sustainable architecture which is great news for the environment.

8. Moto Spark
Wish you could join Moto but funds a little tight? Worry not, Moto Republik in conjunction with Mhofu Creative has an exciting initiative geared towards young women creatives. Three wonderful women will have their Moto Creative membership paid for them for six months, in which time Moto and Mhofu hope to see the Sparks' creative projects develop, grow, and prepare for launch or at least see their ideas begin to take shape. Find out more details on applying here.
9. Big new media names in residence: Magamba Network, Her Zimbabwe, 263chat
In residence at Moto Republik are the biggest names in new media innovation. Come rub shoulders with and be inspired by Magamba Network, Her Zimbabwe and 263chat. What better motivator to put the work in than being with organizations that very recently were only just starting out too. Talk about #creativegoals.
10. It's the coolest place in Harare – you never know who you might run into?
Moto Republik is a hive of creative activity, making it the new home of creative and artsy types. Everyone there is really interesting, doing really interesting stuff and who knows who you might come across at Moto? So in the interests of meeting really hip, driven creatives – join Moto Republik. Do it now.
Comments
comments