Tinashe, Bonang And Vimbai Up For The Inaugural African Women Awards: Check Out The Full Nominee List Here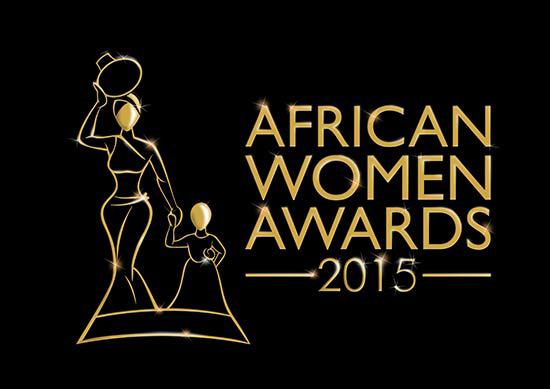 On the 7th of November this year the inaugural African Women Awards will be held at Meikles Hotel Harare. The Awards are set to celebrate African women excelling in different sectors. Check out the nominees below.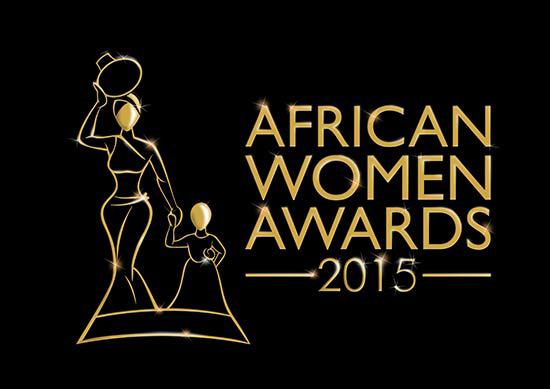 Entertainment and Arts
Creative Visionary Award
Farai Simoyo –  Zimbabwe/USA –  Farai has showcased at The New York Fashion week and seen herself escalate and recently becoming Senior designer for Singer/Rapper Nicki Minaj's New clothing line.
Danielle Allen – Nigeria/UK/Zimbabwe –  Fashion Designer, ran franchise for The Body Shop, opened TIR Fashion House.
Shirley Frimpong Manso – Ghana – Filmmaker and CEO of Sparrow Productions Ltd
Media Excellence Award
ANDRIANTSOA Hantaniaina –  Madagascar –  Director of Communication in  AlaotraMangoro region. Manages TV and local radios,  leads 35 journalists.
Farai –  Zimbabwe –  Co-Founder Farai Media, 2015 Young Global Leader – WEF, speaker, host, Forbes Contributor
NoViolet Bulawayo – Zimbabwe –  NoViolet Bulawayo is the first Black African female and the first Zimbabwean to be shortlisted for the prestigious Man Booker prize for her debut novel "We Need New Names."
Star Power Award
Tinashe –  Zimbabwe/USA –  Musician
Bonang Matheba – South Africa –  Talk show host, brand ambassador, designer, radio host
Vimbai Mutinhiri –  Zimbabwe/Nigeria/South Africa – TV host, exec producer, content creator, model
Promising Personality Award
Dillish Matthews –  Namibia –  BBA season 8 winner, entertainer, brand ambassador, entrepreneur
Mary Kasoko – Zambia –  TV producer and presenter of a life changing talk show (let's talk with Mary) positively affecting Zambian women
Hilda Mauya –  Kenya/USA – Up and coming designer.Founder of Dahil Republic of Couture brand and Vision for Africa Foundation in Kenya
Living Legend Award
Mo Abudu –  Nigeria – Founder – Ebony Life TV. Talk show host, TV producer, media personality, human resources management consultant, entrepreneur and philanthropist.
Biola Alabi – Nigeria –  African media expert
Rebecca Chisamba –  Zimbabwe –  Founder of  Chisamba Productions and Media Consultancy. Most celebrated and pioneer of Talk shows in Zimbabwe, radio host
Community and Politics
Chiedza Mpofu – Zimbabwe –  Philanthropist (NGO owner)
Esther Kalenzi – Uganda – Founder of a nonprofit organization called 40 days over 40 smiles Foundation
Aisha Ojone Abu – Nigeria – She conducts free medical services for rural communities in Nigeria and for Internally displaced persons, moving with her medical experts from one community to the other.
Young Activist Award
Sarah Toumi – Tunisia – In December 2013, "Acacias for All" was chosen by the French government as one of the 100 innovations that would shape the future of sustainable development in Africa.
Adepeju Mabadeje Jaiyeoba – Nigeria – Founder – Brown Button Foundation
Juliana Kanyomozi – Uganda –  School Owner- Terpu School aimed at Promoting Girl child Education
Social Humanitarian Award
Zeinab Blandia – Sudan – Peacemaker and community leader from the Nuba Mountains in Sudan
Ruth Makandiwa – Zimbabwe –  Philanthropist
Bosibori Nyambane Wairimu – Nigeria – Worked as a Volunteer with AIESEC Nigeria where she travelled despite Boko Haram and trained 1000 Nigerian youth on leadership.
Young Change Maker Award
RATOVOSON Tahina Juliana – Madagascar – Director of Partnership and Development at the Ministry of Youth and Sport in Madagascar.
Tabetha Kanengoni-Malinga – Zimbabwe – Deputy Minister of Sports, Arts and Culture. Youngest minister in government.
Naisula Lesuuda –  Kenya –  Lesuuda, a journalist, Peace Ambassador and Girl Child champion, is the youngest female member of the Senate, the upper house of the Parliament of Kenya
Living Leader Award
Dr. Jennifer Riria –  Kenya –  Group CEO of Kenya Women Holding
Dr. Victoria Kisyombe – Tanzania –  Founder of SELFINA
President Ellen Johnson Sirleaf –  Liberia – The world's first elected black female President and Africa's first elected female head of state
Business and Enterprise Award
Young Entrepreneurial Spirit Award
Affiong Williams – Nigeria – Founder of Reel fruit which is an emerging fruit processing company.
RAKOTOVAOARISON Haingo Nadia – Madagascar – FOUNDING DIRECTOR OF A PRIVATE SCHOOL "FRISQUETTE".  She is also the President Director General of the TOP PRIME RADIO (FM 102.8).
Rapelang Rabana – South Africa – CEO and founder of Cape Town-based Yeigo Communications, which develops software for telecoms-related services including Voice over IP, Instant messaging, SMS messaging and push email services.
Business Achievement Award
Monica Musonda – Zambia – Founder & CEO – Java Foods Limited
Bethlehem Tilahun Alemu – Ethiopia – CEO & Founder – Sole Rebels
Joy Ndunguste and Janet Nkubana – Rwanda – Founders of Gahaya Links
Industry Excellence Award
Captain Irene Koki Mutungi – Kenya – First female pilot at Kenya Airways
Dr. Ola Orekunrin – Nigeria – Founder and Managing Director of Flying Doctors
Natalie Jabangwe-Morris – Zimbabwe – Econet Head Business and Marketing Development
Dynamic Start-up Business Award
Yasmin Belo-Osagie and Afua Osei – Nigeria –  Founders of She Leads Africa
Jackie Mgido – Zimbabwe  –  Founder Vault Cosmetics
Ngozi Opara –  Nigeria/USA –  Founder of Heat Free Hair
Living Legacy Award
Mrs Folorunsho Alakija – Nigeria – Second richest women in Africa
Isabel Dos Santos –  Angola –  Richest woman in Africa. Investor
Karen Mutasa – Zimbabwe –  PARTNER AND DIRECTOR / CADCO (PVT) LTD
Comments
comments