Zimbabwean SA Based Drummer Kudzayi Mhlanga Talks His Road To Success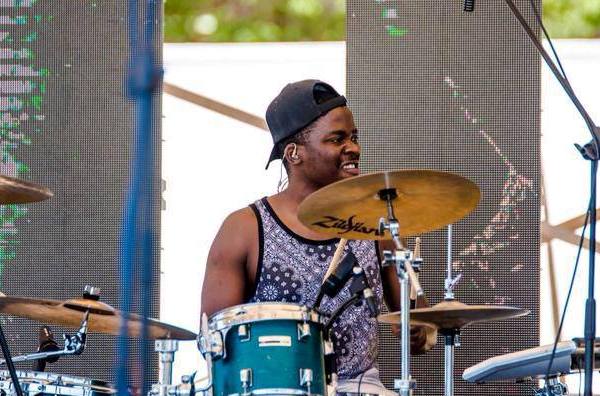 Kudzai Mhlanga is a Zimbabwean-South African based drummer whose story is inspiring. From paying his own fees whilst following his dreams to being part of the history making "Fill Up The Dome" playing drums for Cassper Nyovest.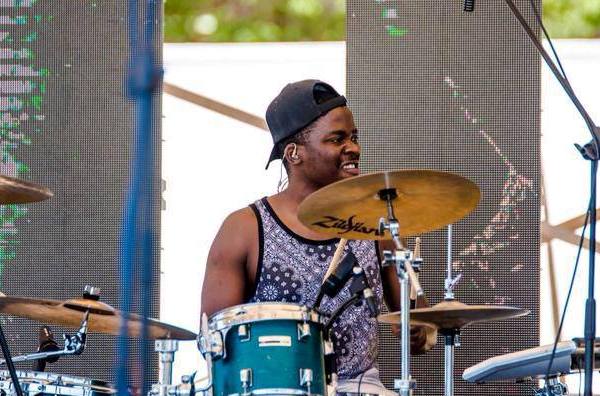 He has hit it big but that hasn't stopped him from dreaming for bigger things. Here's what he had to say about his journey.
"Geez I never really know when exactly I discover my love for drumming. All I know is as a small kid back home in Harare, I grew up around so much music my dad and brother pretty much influenced me because they were music lovers like that they can't even play any instrument but played music around the house all the time and were collectors of vinyls to cassettes to compact discs.

I started playing drums in 2006 at a church in Harare and because I always listened to music all the time not just church music but all kind of music rather it was easy for me to teach myself drums. So when I finished high school I took a gap year worked at a stock broking firm waiting to go start studying my accounting degree. But 2010 I left home and told my parents I'm going to South Africa to study music rather and I have been here ever since. Besides I drums I can play piano, guitar and bass. I usually say I play everything BUT girls lol

Wow there are so many people I would like to play for in SA alone AKA, Dreamteam, Khuli Chana, KO, Riky Rick, Da LES, Gigi Lamayne, the list is long. At this point I have played for a lot but Cassper Nyovest at Fill Up The Dome, Ginger Trill, Ayanda Jiya, Flexboogie & a few cover bands. One makes it into drumming by obviously knowing how to hold a pair of sticks and moving hands around plus feet lol. Nah I'm kidding I would say to make it in drumming means you get to make a proper living out of drumming like get what you want when you want type pay for bills etc. And to do that I am not going to sugar coat it, in SA it's not just about how great a drummer you are or how much you practise but rather who you know.

It's all about connections and how well one builds his/her connection base, clearly there are so many great drummers out there better than myself for example that could have played at the dome for example but it's because I put in the work to get myself out there and be known pushed my social media and YouTube doing cover videos so many times. But then again the way one drummer makes it is different from the next so there is never a formula to how to make it every person has to make his/her own way that's all I can say actually.

Yes the career can pay for bills and take care of family. Hey I paid my own way through school when I moved to SA after my parents said they didn't want anything to do with my moving. And I have pretty much done well for myself. Actually besides drumming I have an actual Fulltime 8 to 5 job as a Studio Engineer at Odyssey Records in Pretoria one of the TOP Afrikaans Music Companies in the country. So the drumming is usually a side thing like for example the gig with Cassper was the only gig I did this year. The only other time I drum is on a Sunday at church. As a side thing I also am into Production and freelance session work as a drummer, pianist, guitarist or bassist. Plus I also do Live sound engineering, backline tech work and stage managing as well.

In the next 5 years God willing I should be 31 damn I feel old now lol Well I will continue working at Odyssey Records learning more and more and getting better in my craft because the past two years working there I have accumulated so much studio engineering knowledge which when I started there I knew nothing but just got an opportunity in 2014 to work on a project there of which I first met my current boss in 2010 just after moving to Pretoria and begged him to let me know if I could come through and make coffee for him roll up cables or something just so that I can learn from him and watch him work. So that's where I see myself as well as having my name on a lot of projects because I want to do more with my talent despite letting it go to waste so more productions more songwriting and stuff.

Most importantly I want to be able to inspire as many young people as I can with whatever I can in the next 5 years. Plus I want to be the one that discovers the next NEW big & hot producers and singers in the country and continent before anyone else knows about them and be able to mentor them and push them out there. So more like a Dr Dre or Timberland because nowadays everyone is trying to work with the next new big producer or singer or Dj or songwriter which they should have done way before that. And to people that want to pursue a career in drumming or any other art form but are too scared to do it

I would say hey don't waste your talent there is no one else in the work that can do it like you do so you owe it to the world to let it experience what God has blessed you with."