Sir Wicknell Begs For Mercy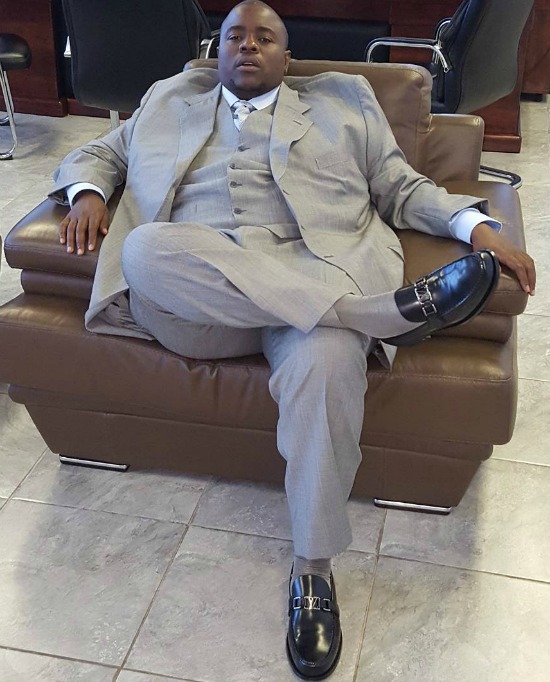 Zimbabwe Power Company , allegedly at the instigation of Energy and Dr Samuel Undenge  Power Development Minister , paid the money for pre-commencement works on the project without Chivhayo"s Intratek Zimbabwe (the contractor) submitting a bank guarantee to safeguard public funds.
Currently ZPC does not have a mechanism in place to recover the money in the event Intratek Zimbabwe defaults on the $200 million contract. Dr Undenge and ZESA chief executive Engineer Josh Chifamba have conceded bungling, which was done without the knowledge of the ZPC board.
Sir Wicknell admitted his inability to raise a bank guarantee, yesterday sent WhatsApp messages to this reporter saying he was tired of appearing in the press every day and called for what he called "ceasefire", he also said that China Exim (Bank) is calling, Bank of China is calling, they have Google alerts, they are reading your articles everyday .
"It is detrimental to the project. It is now looking as though the one million (dollars) I poured into ZIFA was from ZPC when in actual fact they were my small savings. I understand that but I am saying you win. You have made a point. We sincerely apologise to you for not submitting the guarantee as you expected. That oversight will be corrected in future, ceasefire," said Chivhayo.
He also added that the paper can not write the same story 20 times. He give you all the credit they deserve. He just won another small tender for $35 million in Zambia. He cant even celebrate, they have haunted him . His phone is blowing up every morning. It is 12 o'clock (noon) and Wicknell is sitting in the sun at home. He hope that makes them happy that they have stressed a millionaire.
"Your articles suggest that I have been paid and disappeared, ZPC management are not stupid. You are dealing with experienced technocrats. Regardless of all the ex-convict headlines you might over emphasize, they can see for themselves that this guy knows what he is doing," said Chivhayo.
"Right from the tender submission, my presentation was impeccable so at times common sense applies. You are ruthless. We are all Zimbabweans. Be patriotic and watch the project success, which is inevitable. You are making the business environment difficult. Its bad enough, we have serious sovereign risk which makes it extremely difficult to access lines of credit. You are making it worse. The person who will suffer is the ordinary Zimbabwean," he added.
"You are well paid and I am going to be rich forever  contracts or no contracts. Who are you punishing? I have gone through three ministers on this project and not on one instance did I ever need a favour from them. You work for a State paper, but you are attacking an innocent Minister every single day," said Chivhayo.