How Zimbabweans Reacted To Morgan Tsvangirai's Colon Cancer Revelation
As good wishes began to flood the opposition's Facebook page minutes after the announcement, Tawanda Mudhliwa posted: "Get well soon, true son of the soil." "Get well soon, Save", "We love you so much"' and "I suggest you visit TB Joshua again" some took to social media.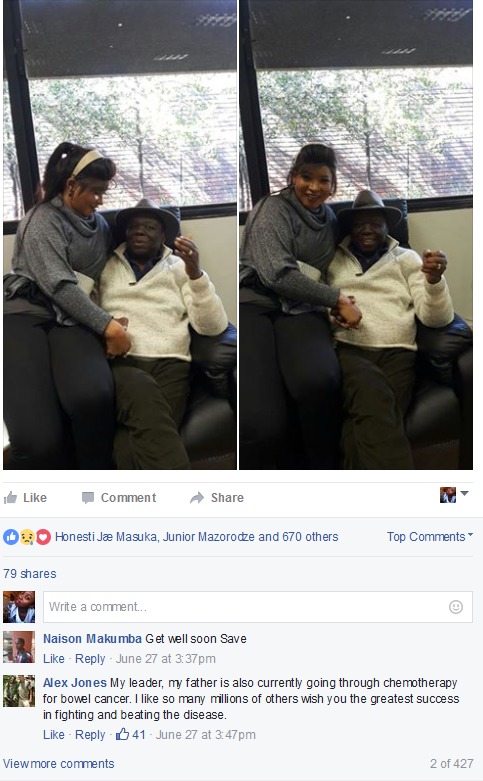 "My prayer is for you to get well soon. The nation at large, their hope is on you. Their happiness is on you. May the Almighty bless you to lead the Zimbabwe republic. l salute you since you started this journey. We are almost there. Don't give up, Save. Good day, my President," wrote Simba Mudzudza .

According to Zimbabwean journalist @nqabamatshazi the announcement of cancer is huge, it was already inviting comparisons with President Mugabe, who's nearly three decades older than him.
Tsvangirai himself made a barely-disguised dig at the President in his statement, saying  as did former Education Minister David Coltart, who disclosed his own prostate cancer fears last month  that "the health of national leaders, including politicians, should not be a subject of national speculation and uncertainty".