Oscar Pistorious Sentenced 6 Years In Prison For The Murder Of Reeva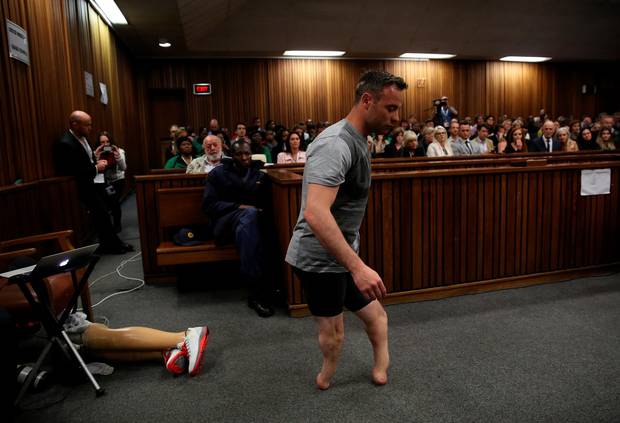 Oscar Pistorius,  South African Olympic athlete has been sentenced to six years in prison for the murder of his girlfriend Reeva Steenkamp in 2013 after he reportedly shot her four times through a locked toilet door in February 2013.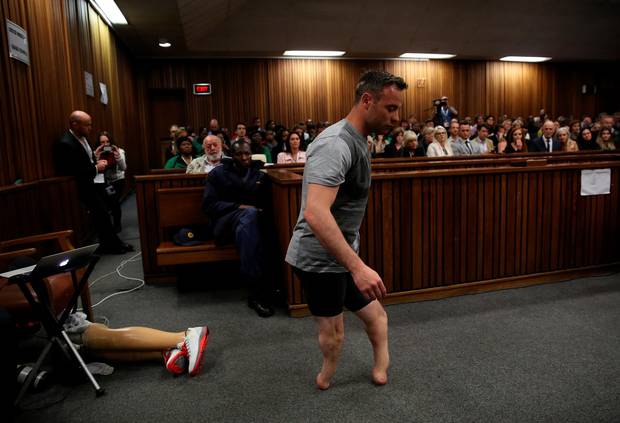 Oscar is a six-time Paralympic gold medallist whose legs were amputated below the knee as a baby. He made history by becoming the first amputee sprinter to compete at the Olympics, in 2012 in London, running on prosthetic "blades".
During a dramatic pre-sentencing hearing last month , the double amputee was asked by his own defence team to remove his prosthetic legs and walk around the courtroom. His unsteady gait sought to remind the judge of his vulnerability, which could have been a mitigating factor.