Zimbabwean born top female motocross rider, Tanya Muzinda has finally made her dream come true of becoming a international motocross athlete. ICYMI: Motocross Rider Tanya Muzinda In Belgium.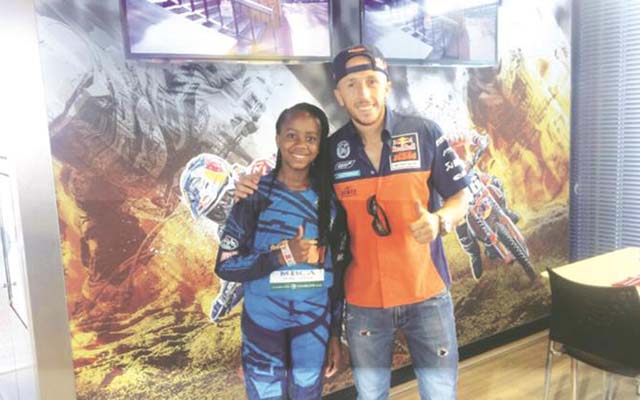 During the weekend, she teamed-up with her international manager Stefy Bau of Italy in Lommel, Belgium, as she moved a gear up in her historic month-long tour of Europe in which she will take part in a number of high profile international races.
The 11-year-old Tanya reportedly left Zimbabwe two weeks ago accompanied by Tawanda and Adion. Her first post of poll was Bologna in Italy where she took part in the 2016 Italian motocross Championship.
Comments
comments