Pokello's Son Nathan Blows Tristan A Kiss In Adorable Vacation Selfie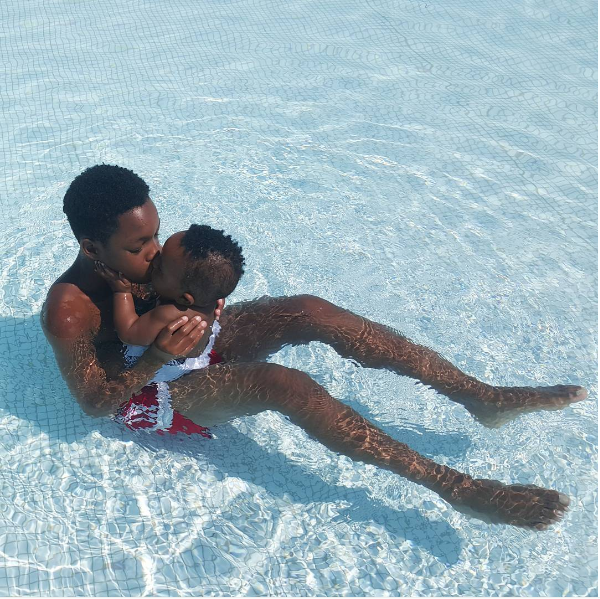 Aw! Tristan Ivy couldn't help showering his big brother , Nathan, with kisses in a SUPER sweet selfie snapped during a Tanzanian family getaway. The little cutie puckered up with Nate, and seriously, this sibling pair totally looked like two, very stylish, peas in a pod!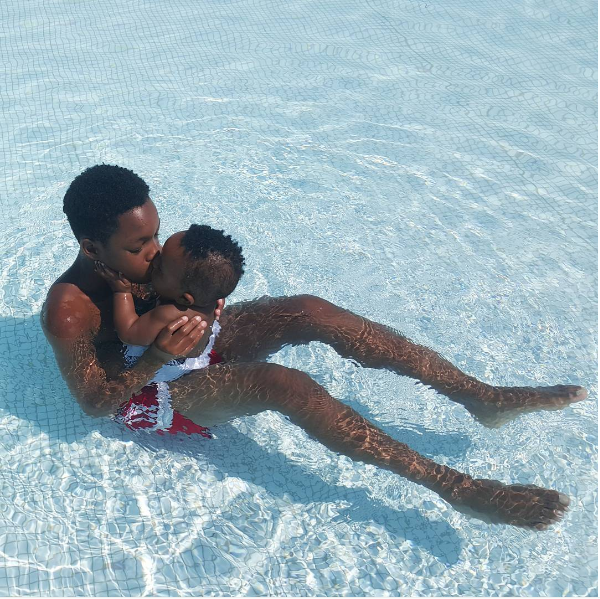 Pokello and fam have been enjoying some major family bonding time while relaxing in on their fun-filled summer vacay. And, according to the adorable pics Pokello has been posting on social media,  they have been having the time of their lives swimming at the beach, posing in sand, and taking afternoon boat rides.
Perhaps the cutest pic we've seen yet, has been a closeup shot of little Tristan blowing his brother a big ol' kiss! In the photo, the youngster can be seen puckering up to his brother as Nathan also pouts his lips towards his baby bro.