Intercity Bus Head On Crash Killed four people and left eleven people injured  yesterday when an Intercity cross border coach from Zimbabwe collided head-on with a truck in Louis Trichardt town in South Africa's Limpopo Province yesterday.ICYMI: Intercity Bus Head On Crash Kills 4 Injured 11 People.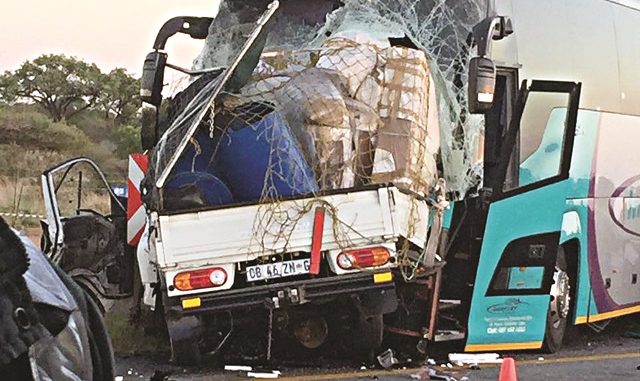 Lieutenant Colonel Moatshe Ngoepe, Limpopo police spokesperson allegedly said that they confirm the accident that occurred around 4AM in the morning killing four people on the spot and injuring 11 others. All the injured were  admitted to Polokwane Provincial hospital.
"The coach and the truck were travelling along the N1 highway. We are not able to determine the cause of the accident as both drivers died on the spot. Other two people who died were passengers in the truck," said Lieutenant Colonel Ngoepe," he added.
Comments
comments