British Council's Future News Worldwide Journalism Opportunity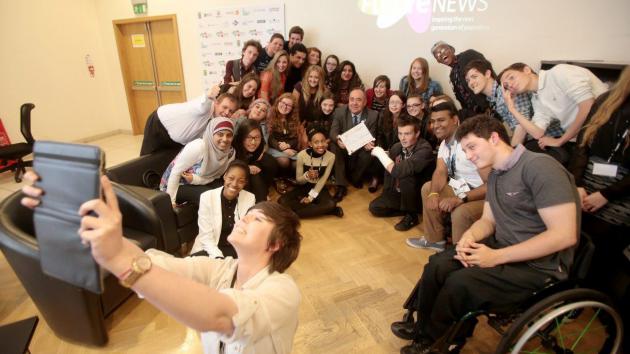 What is Future News Worldwide?
Future News Worldwide is a unique partnership programme between the British Council and some of the world's leading media organisations. It aims to assist young people to develop a wide range of journalism skills and to establish the UK as a global leader in the nurturing of young journalists and media figures.
Underlying this, the programme will help build strong and lasting connections to the next generation of media leaders across the globe.
#UseYourVoice
The programme centres around a 2-day annual conference which will take place at the Scottish Parliament in Edinburgh, on 6th and 7th July 2017. With English as the working language, the conference offers aspiring young journalists from across the world the opportunity to develop practical and editorial skills and hear directly from some of the world's most high-profile industry leaders.
Post-conference, a year-round global alumni network will support attendees to engage with one another, implement their learning and continue their professional development.
See our FAQs below for more information.
The programme is open to undergraduate students aged 18-25 of any discipline (i.e. not just Journalism or Media Studies) and to those who have graduated within the last year. Applicants can come from any region of the world and must speak English at IELTS 6.5 Opens in a new tab or window. or above. See How to Apply for more information.
All applicants must complete an online form designed to test their passion, enthusiasm and journalistic skills. The form has been designed to allow applicants to respond in whichever media format suits them best; written, video, audio or still image.
Applications will be assessed by representatives from the Future News Worldwide partnership and successful delegates will be awarded a place at the conference.
See our How to Apply page
The conference is fully funded, with the British Council covering the following costs for successful delegates:
Conference costs
Travel to and from Edinburgh (including visas if applicable)
Meals and accommodation
Please note: any other costs, such as spending money or tourism, must be borne by the delegates.
See our Conference Information page for more information
Please see the Our partners page for information on the organisations supporting the programme.
The conference will be a mixture of talks, interactive panel sessions, workshops, and hands-on experiences. A full agenda will be released in the coming months.