Meet Inspirational Zimbabwean Hair Care Businesswoman, Hanani Dube Frosister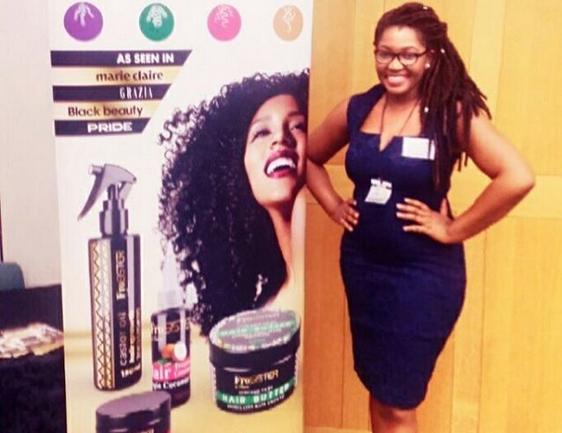 Meet Inspirational Zimbabwean Businesswoman, Hanani Dube Frosister Who Is Dominating The Hair Care Business. Hanani Dube Frosister haircare businesswoman recently spoke to Dalphine and below is the excerpt of their chat. Hanani Dube is quite a phenomenal woman who describes herself as a fusion of so many things.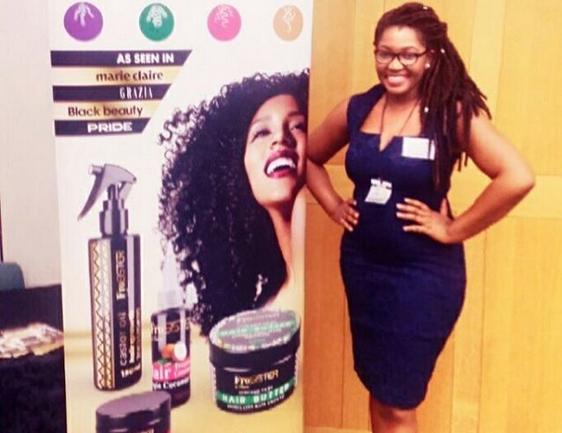 She is an academic who studied food chemistry and business for her first degree and HR for her second but is also a creative at heart. She managed to fuse together her love for business, food chemistry and natural hair by creating FroSister natural hair and skincare products www.frosister.com . When she created the product range , natural hair products were difficult to find in stores and online .
Based in England, the Zimbabwean born beauty businesswoman said this was something that she aspired to do. She recalls when she was 10, she saw an advert of a skincare brand and it just clicked. She immediately told her mum that when she grows up she would own a company like the advertorial she had seen. However she totally forgot about the dream growing up and went on to do food chemistry and nutritional science followed by my Masters in Business. Little did she know that all this would lead to the start of the brand FroSister. So you have to speak it into your life she claims.
Frosister beauty and haircare range products can be found in the UK , Zimbabwe and the US, in independent retailers, wholesalers as well as hair salons . 2017 will start with their launch in South Africa and Ghana and she launched FroSister Ambassador Program in December last year in Harare and Bulawayo at the Frosister Glam program. Speaking on challenges concerning her business, she said that, running a business is one of the most difficult things I have had to do. She said that one of the main challenges is the actual start as people always have great ideas and a vision but when it comes to the action part, lots of people procrastinate and fear sets in. Overcoming fear is a challenge to most. Once you start, you will find that a way is always paved she emphasized.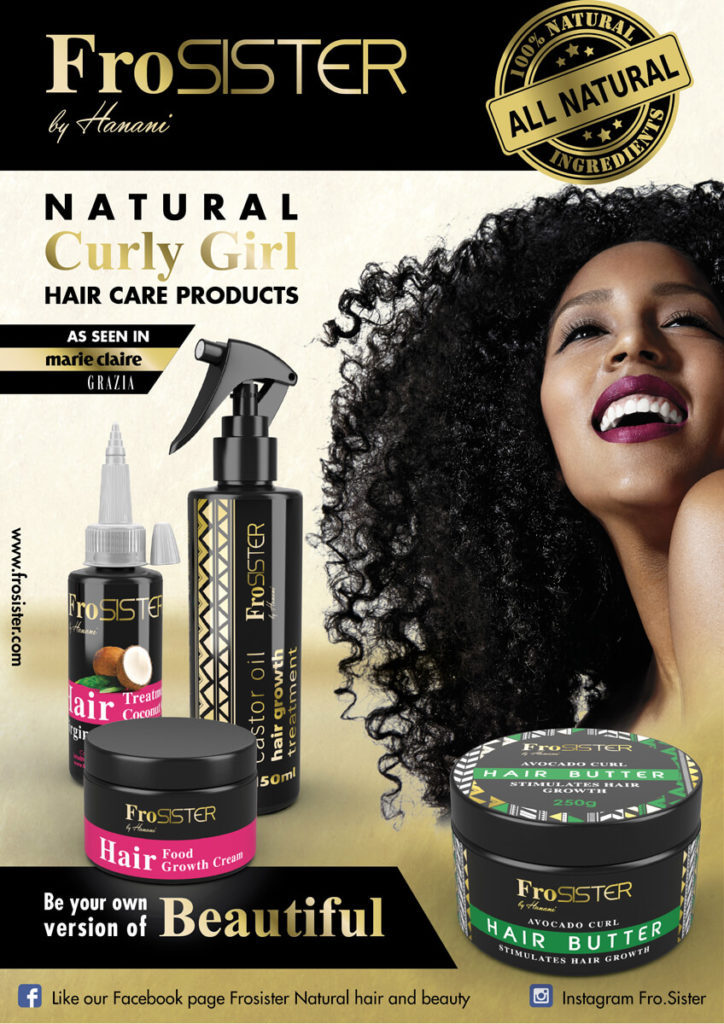 Asked on whether she can sustain competition against established brands, Hanani explained that she doesn't think its competition as what she has brought to the table is fresh and is targeted to a completely new target audience. Her customers love their natural hair and want a higher quality product which works, she said that it is an honor for people to recognize her work as it is encouraging and it helps to motivate her. Hanani boasts of two awards under her belt which are Zimbabwe International Woman Award Winner 2015 and ESpark Pitching Award Winner 2015, 2016, she is a Zimbabwe International Business Woman Nominee 2016 and RBS Global Focused Woman Nominee 2016.
by Dalphine Tagwireyi