Rapper Stunner Also Going Live On Facebook To Give Side Of Story With Ruvheneko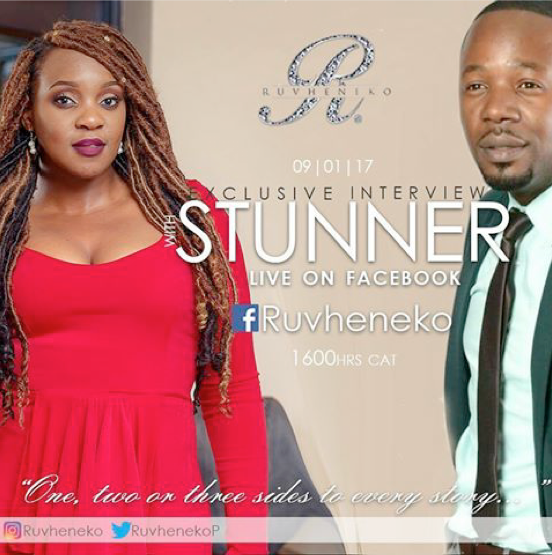 Desmond Chideme popularly known as Stunner will be live on Facebook at 4pm, unlike his wife he will be hosted by Ruvheneko Parirenyatwa to give his side of the story on his marriage dilemna.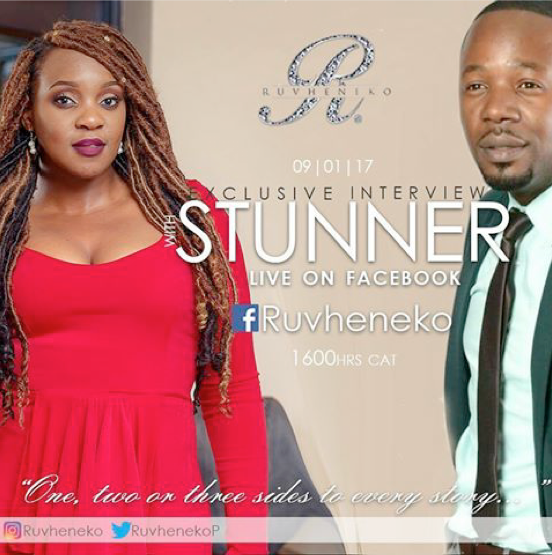 Stunners wife Olinda Chapel last week took to Facebook posting a video bashing her husband and accusing him of living off her and cheating. Though she later posted an apology, she later posted another video accusing him of raping a minor child. After breaking down on Facebook live and attracting sympathy from various corners othe world, Olinda suprisingly made a u-turn accusing one of Stunners friends for lying to her.
All Stunner did to respond to the allegations was release a lifeless single that does not reflect the hard work he puts on his music titled Letting you go and it features Nox. Apparently the song disses Nox's flame Amai Gamu and Nox has distanced himself from the track claiming he did not know about the diss lyrics.
Amai Gamu posted on her Facebook wall that Just when you are minding your own , some decide to mention your name in their shenanigans. If I've learnt anything from personal experience.. Is don't strike when you're expected to. The best clap back is served unexpectedly !! I'm not a singer nor a rapper nor an actress ,but ndichadzoka zvangu …. and it won't be pretty . Makajaidzwa nana mai venyu vaikuyamwisai makatsika chiweti chavo, nekumama vakakuberekai !! Izvezvi ndomboti EKE … tichatangidza pamuchati CHUTE. She has taken down two posts on her wall which were directed to Stunner and the other to Olinda where she said she saw Stunner and Deon at HICC during the Watora Mari concert.
Comments
comments