2017 UNCTAD INTERNSHIP in the Office of the Secretary-General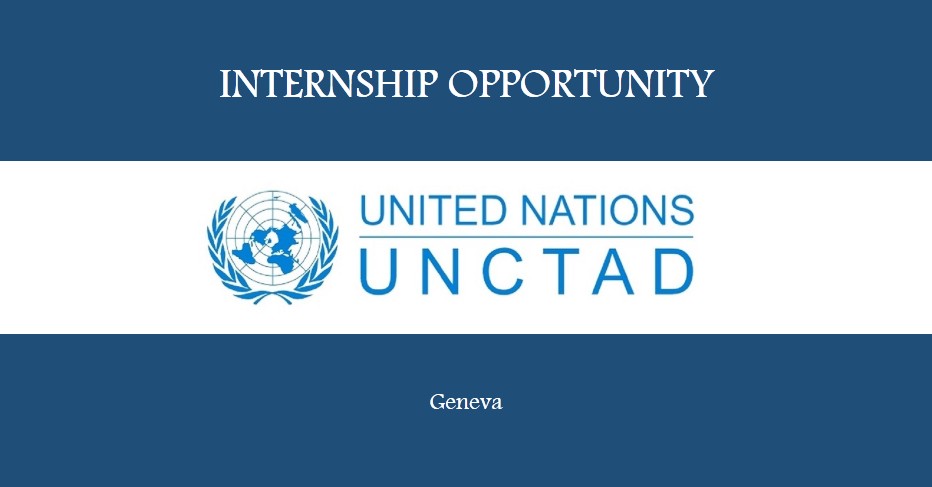 This position is located in the Office of the Secretary-General/UNCTAD, in Geneva.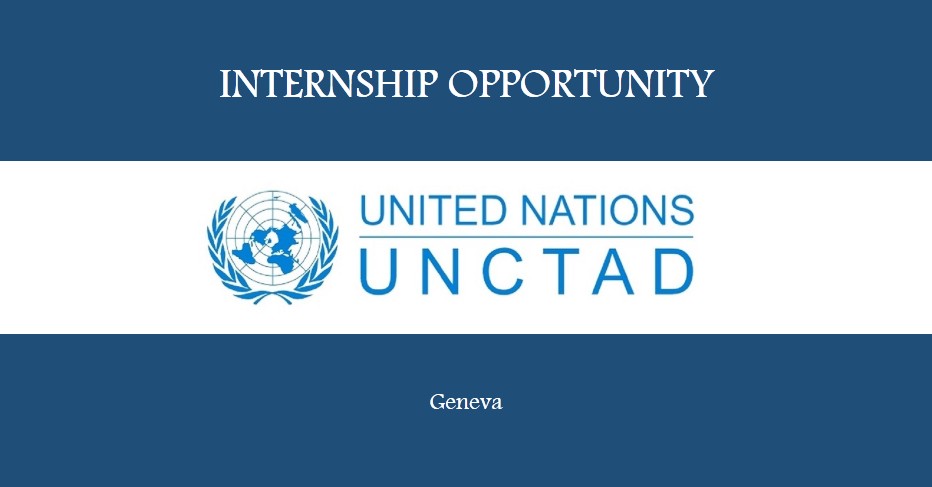 This profile is for the sole purpose of the Internship Programme of the United Nations Conference for Trade and Development in Geneva. There should be no expectation of employment within the UN after an internship. Interns shall not be eligible to apply for, or be appointed to, positions at the professional level and above carrying international recruitment status in the Secretariat for a period of six months following the end of their internship. UN interns must have a valid visa.
The Internship Programme is unpaid and full-time, i.e. an intern is expected to work five days per week, 8 hours per day.
The period of this internship will be for four months, starting in May 2017, and with the possibility of extension up to 6 months maximum.
Education
To qualify for an internship with the United Nations Internship Programme, the following conditions must be met:
• Applicants must meet one of the following requirements:
(a) be enrolled in a graduate school programme (second university degree or equivalent, or higher)
(b) be enrolled in the final academic year of a first university degree programme (minimum Bachelor's level or equivalent);
(c) have graduated with a university degree (as defined above) and, if selected, must commence the internship within a one year period of graduation.
• Be computer literate in standard software applications;
• Have a demonstrated keen interest in the work of the United Nations and have a personal commitment to the ideals of the Charter; and
• Have a demonstrated ability to successfully interact with individuals of different cultural backgrounds and beliefs, which include the willingness to try and understand and be tolerant of differing opinions and views.
Responsibilities
Carrying out his/her tasks under the supervision of a senior staff member, the intern will perform the following functions:
a) Assists in the preparation of briefing materials for senior officials prior to their participation in high-level events.
b) Supports substantive messaging of the Secretary-General including preparing inputs for speeches, articles, op-eds, etc…
c) Supports the preparation and production of material, among others articles, blogs and news items in English, particularly on issues related to the UNCTAD mandates.
d) Attends meetings and assists in reporting, writing briefs and other content.
e) Assists in other areas when requested.
Application Deadline: 19 April 2017
For more information about the programme and how to apply click here.