Eisenhower Fellowships' Global Program 2018 for Mid-Career Professionals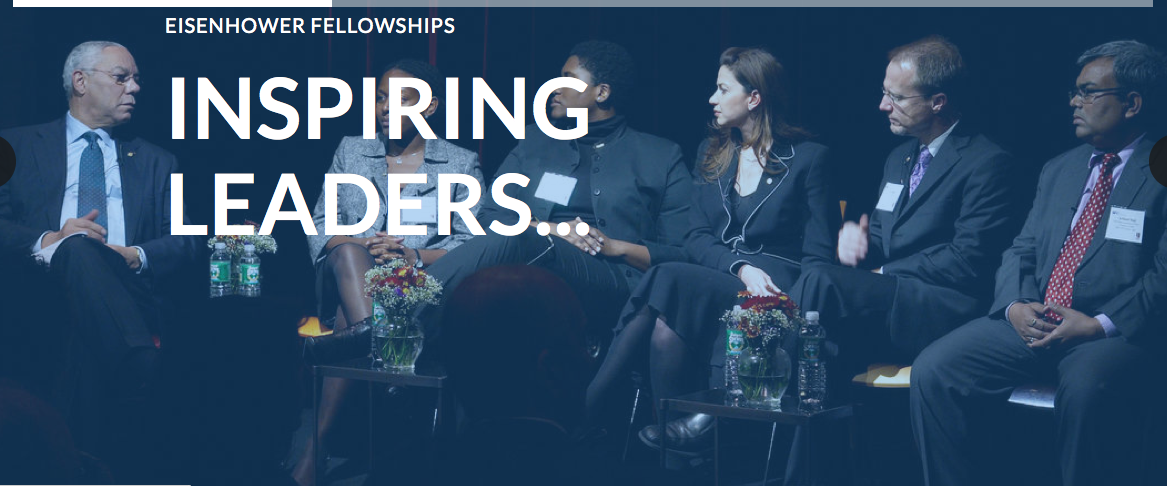 Annually, approximately 45-50 Global Fellows are selected to travel to the United States for an intensive seven-week fellowship program. EF bring together innovative leaders from across geographies and sectors, visionaries who tackle big challenges to better the world around them.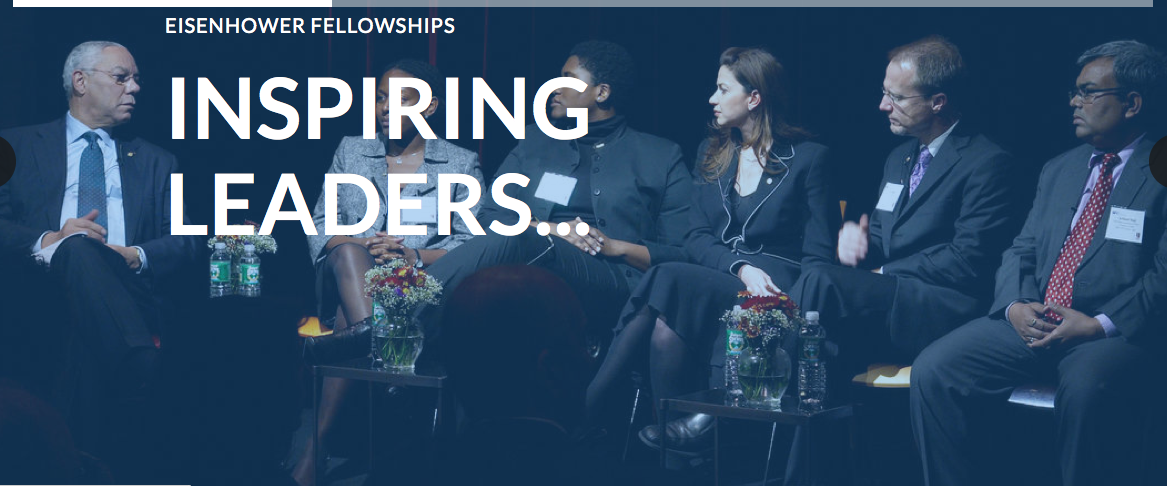 Though diverse in background and interests, our Fellows are committed to a singular aim: creating a world more peaceful, prosperous, and just. Eisenhower Fellows are mid-career professionals, typically 32 to 45 years old.
Each year, Eisenhower Fellowships' Global Program seeks diverse, dynamic doers to join its influential global network of nearly 1,500 active Fellows. This nationwide application process is highly competitive, with an average selection rate of 10-15% each year. EF seek ambitious, disciplined rising leaders with the vision to make the world a better place as well as the ability to create and implement a concrete plan to make that vision a reality post-fellowship.
Requirements:
Eisenhower Fellowships seeks a diverse mix of applicants, ages 32-45, from a wide range of professional sectors.
EF provides a unique leadership development opportunity for individuals who have a demonstrated track record of significant professional and community achievements and who seek to tackle big challenges in the future.
Competitive candidates articulate goals for the fellowship program and propose steps to achieve them.
EF seeks ascendant leaders who are committed to making the world more peaceful, prosperous and just, and who are committed to a lifelong engagement with EF's network of nearly 1,500 active leaders around the world.
Application Deadline: June 8th 2017
For more information about the 2018 Eisenhower Fellowship Global Program click here.