NextGen@ICANN Fellowship/Ambassador Program for ICANN60 Meeting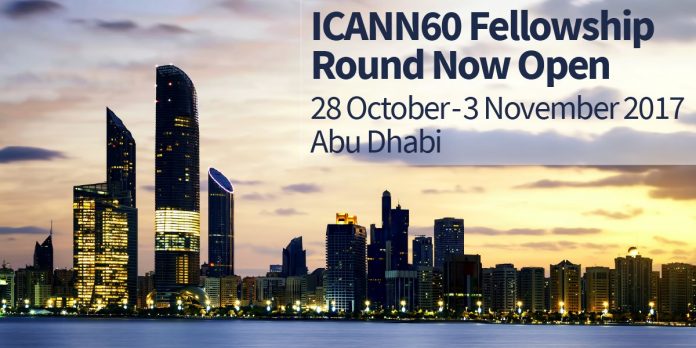 NextGen@ICANN Fellowship/Ambassador Program for ICANN60 Meeting in Abu Dhabi, UAE, fully funded.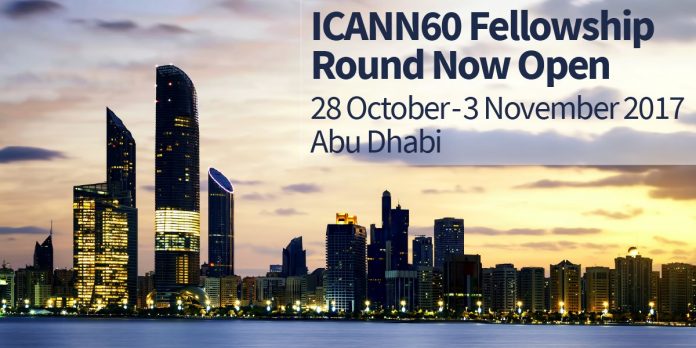 Do you want to better understand how the Internet is run?
Do you want your voice to be heard in YOUR region and by the global Internet community? ICANN is looking for the 'next generation' of individuals who are interested in becoming more actively engaged in their own regional communities as well as taking part in the future growth of global Internet policy. Important work is happening every day at ICANN; if you are ready to start your journey, read the information below to see if you are eligible for THIS ICANN Meeting.
Prospective members of the NextGen@ICANN initiative must be:
Currently living and studying in the region of the respective ICANN meeting and between the ages of 18 and 30.
Since applicants must be from the region in which the meeting is being held in, it's important to understand what 'regions' mean. ICANN has established five geographic regions: Africa, Europe, North America, Latin America and Asia Pacific. ICANN's meetings rotate through these geographic locations using the new ICANN Meeting Strategy.
For those over the age of 30, be sure to apply for the ICANN Fellowship program if you meet the Fellowship criteria (Learn More).
Able to spend the time allotted for the ICANN meeting, actively participating and in attendance at all required events, as noted by the organizers of NextGen.
Interested in Internet Governance, the future of the Internet, and other topics covered at the ICANN meeting.
Willing to present a 5-10 minute project at the meeting. This could be a presentation of research you are working on or have completed, an activity you are doing related to ICANN's work, a website you are affiliated with that is related to ICANN's work, a thesis project you are working on, etc. All NextGen presentations may be attended by members of the ICANN
Multi stakeholder community who are in attendance at the ICANN Meeting, as well as NextGen Ambassadors and other NextGen participants.
ICANN60 (Meeting C) in Abu Dhabi, United Arab Emirates to be held 28 October – 3 November 2017
Application Round open: 15 May 2017 at 23:59 UTC
Application Round close: 23 June 2017 at 23:59 UTC
Selected NextGen announcement: 24 July 2017
Benefits:
By applying, applicants are stating they are willing and able to spend the period of the ICANN meeting with the NextGen@ICANN group and will attend all required events.
Each individual is provided a grant of support that covers the cost of economy class airfare, hotel and a stipend.
NextGen participants are required to secure their own visas for travel at their own expense, as well as obtain any travel or health insurance, if desired, at their own expense.
NextGen Ambassador Program
In an effort to maintain Program consistency and build upon the relationship between members of the NextGen@ICANNprogram and ICANN Community and Staff, the role of NextGen Ambassador has been established. Individuals who have successfully completed a previous NextGen@ICANNprogram are encouraged to apply for the role of Ambassador.
Application Deadline: 23 June 2017 at 23:59 UTC
Click Here to Apply To NextGen@ICANN
For more information about the NextGen@ICANN Fellowship click here.