Stunner Blasts Music Video Director Blaqs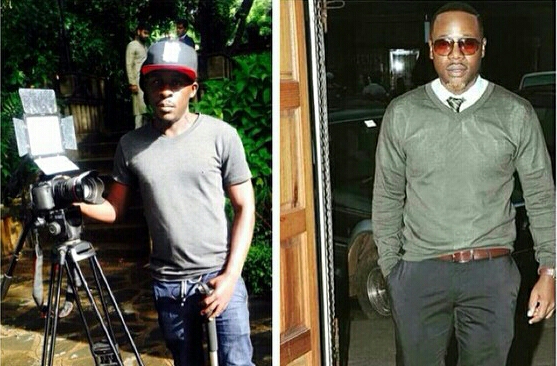 One milestone just might be another's rant,  as Stunner took to social media to blast music video director Blaqs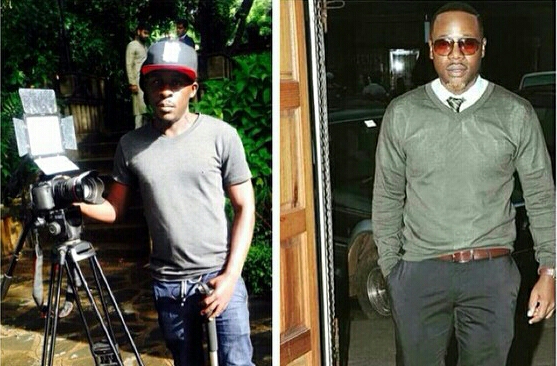 In a rant posted on his Facebook page, Stunner highlighted how Visa Blaqs took long to release Takura's 'Mungandidii?' video. He added that other artists have had their videos delayed by the director.
This rant comes after Blaqs gave a negative comment on Stunner's YouTube comments section about his 'Ndoenda' music video. The video was directed by award winning music video director Andy Sobhuza a.k.a Andy Cutta.
Stunner alleged that there is a conspiracy between Jah Prayzah's Military Touch Movement and Blaqs. Blaqs is responsible for the recently 1 million viewed 'Bhachura Remix' music video.
Visa Blaqs has directed music videos for Nutty O, Killer T and Ammara Brown. He is yet to release the videos for MTM's 'Chekeche' and Tamy's 'Beautiful/Ndozvandiri'.
The big question though, if Blaqs is unprofessional then why have the artists not sued him for breach of contract? Apart from that is why do they whisper behind the scenes instead of addressing the issue?
Stunner also highlighted that his ex-girlfriend Pokello is a bigger brand than Jah Prayzah. He shared his sentiments about Zimbabweans not supporting each other.
Read the full rant here.
A lot of celebrities and entertainment industry players commented on Stunner's post. Blaqs himself commented thanking Stunner for enlightening him about his shortcomings. Read the comments below: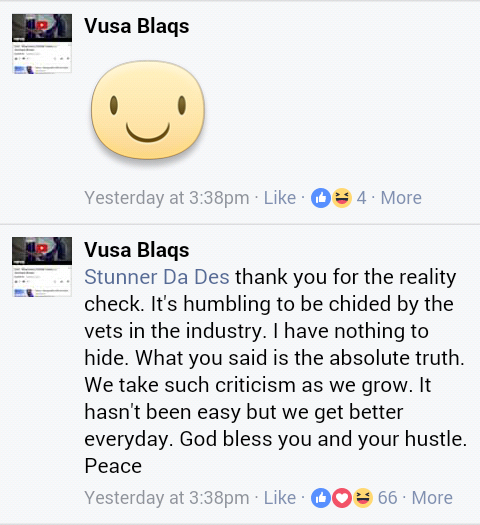 In the meantime fans should expect an album from Da Des in August. The album will be titled 'Stray Bullet' as he hashtagged.
Do you believe that Stunner's rant is justified about entertainment as a whole in Zimbabwe?
Comments
comments