UZ Students Protest Against Fees Increase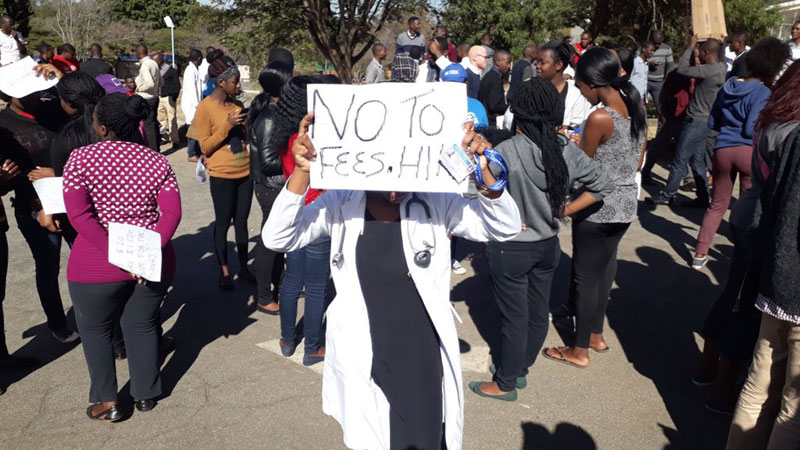 Education is a right for every African student so we can understand why a lot of University students are passionate. Following the trend #FeesMustFall, University of Zimbabwe's College of Health Sciences demonstrated against an increase in fees of 30 percent.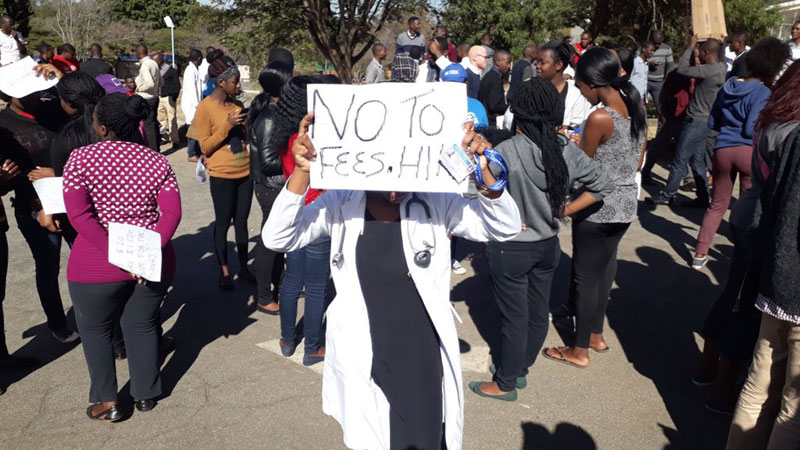 What was meant to be a peaceful demonstration however turned violent as some of the students were attacked by security at the school.
The university then ordered students from the health sciences faculty to vacate the residence halls. The university alleges that the protesting students had become violent and were throwing stones.
The students on the other hand alleged that the university authorities are using force to break the protests.
In the midst of the current economic challenges, students have already found it difficult to pay for the stipulated fees.
Pastor Evan Mawarire was reportedly arrested for joining the students during the demonstration.
In a video that The ThisFlag founder posted from Avondale police station, he stated that he had gone to pray for the students.
According to reports Pastor Evan and Ocean Chihota were arrested at the UZ. Lawyers from the Zimbabwe Lawyers for Human Rights (ZLHR) have been sent to offer emergency legal services to the two who are held in custody.
So far individuals and certain groups are now joining in solidarity with the university students on social media by hashtagging #FeesMustFall. Many await if the campaign will succeed.