Mercedes-Benz Finally Reveals The X-Class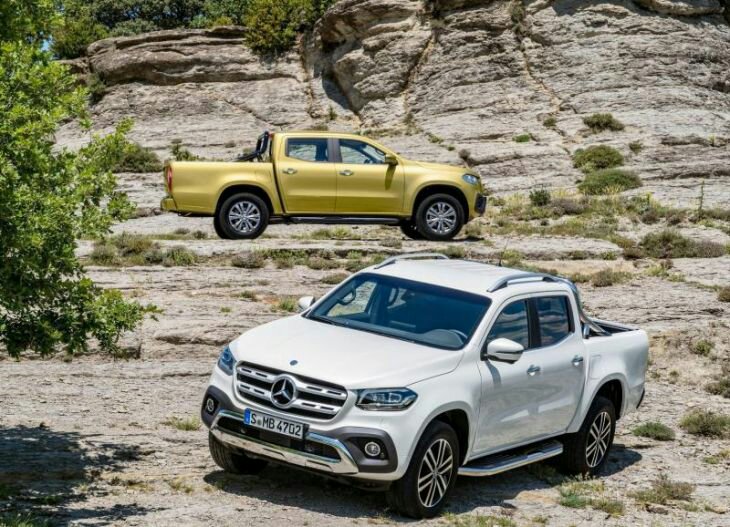 Mercedes-Benz has finally revealed its X Class which is a pickup truck. The car is a combination of luxury meets a workhorse and is a double cab.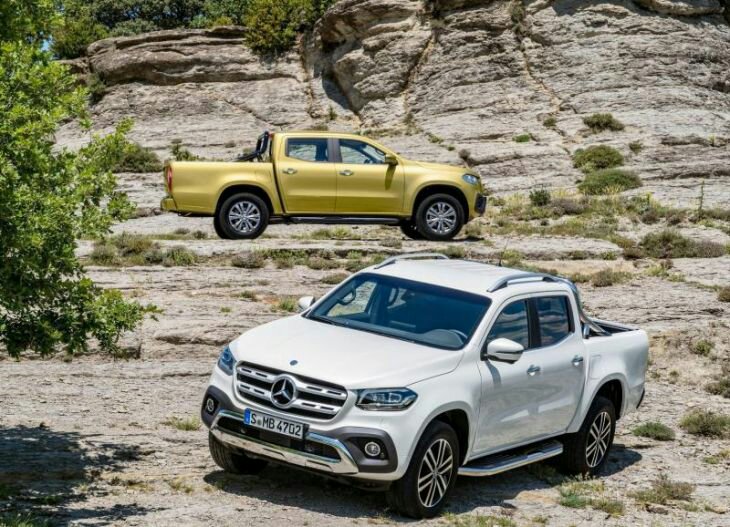 The X-Class, will go on sale in Europe, Australia, South Africa and South America in 2018.
The truck is powered by a host of 4 or 6-cylinder engines, available with rear-wheel drive and (engageable or permanent) all-wheel drive, a 6-speed manual transmission or a 7-speed automatic transmission. There are 9 colours and 17-, 18- or 19-inch alloy designs to choose from.
In addition, there are 6 different upholsteries, including a pair of leather variants, 3 sets of distinctive cockpit treatments and a diverse range of accessories. 
The X-Class will also include five different driving options: comfort, Eco, Sport, Manual, and Off-road.
Built on this platform, the X-Class is available in 3 model variants to suit different lifestyles and work environments including Pure, Progressive and
The X-Class Pure basic variant is ideal for rugged, functional use. It fulfils all the demands placed on a workhorse. At the same time its comfort and design make it perfect for visiting customers or suppliers and for private activities.
The X-Class Progressive is aimed at people seeking a rugged pickup with extra styling and comfort functions – as a calling card for their own business, while also being a comfortable yet prestigious vehicle for private use.
The X-Class Power is the high-end design and equipment line. It is aimed at customers for whom styling, performance and comfort are paramount. The X-Class Power is a lifestyle vehicle beyond the mainstream – suitable for urban environments as well as for sports and leisure activities off the beaten track.
Through its design and high level of equipment, it reflects an independent and individualistic lifestyle.