Sir Wicknell Pays Lobola For Fiance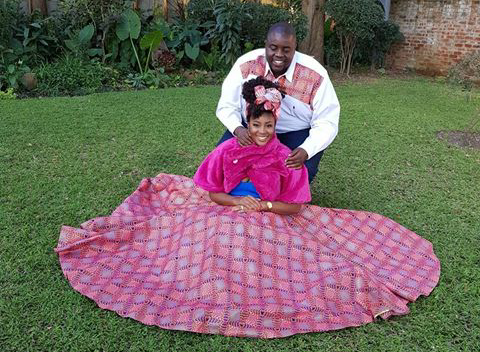 Flamboyant businessman Wicknell Chivayo is officially off the market. The 34 year old paid Lobola for his fiance Sonja Madzikanada. The traditional wedding was held in Harare over the weekend.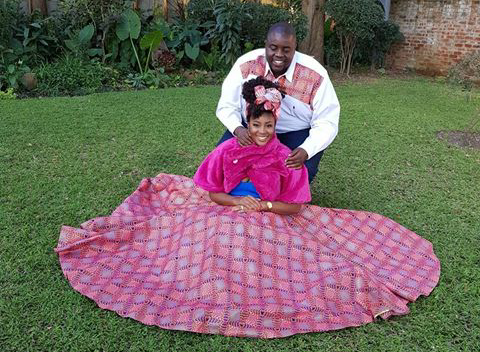 Earlier in the day Chivayo posted the Instagram picture of his bride at the ceremony. He also shared on his Facebook:
"Till death do us apart. A good woman is the greatest thing a man can have in his life. Glory be to God in the highest. Thanks to you my Facebook followers, your strong criticism and comments always give me strength to make good decisions like this.
Sir Wicknell's traditional wedding was lavish
My roora (bride price) function was the best in history (credit to my amazing in-laws and brand new wife) This is why I chose the Peter House and University of Edinburgh class, with my Unit M Seke background where and how would I have ever planned this? I hope to invite you all of you (sic) to my big wedding soon. We give thanks and praise."
The wedding was lavish and included guests such as Wicknell's close friend, Tazvi Mhaka.
According to reports, sources claim that Chivayo's fiancee is an accountant at a city firm located close to where his Mercedes Benz got clamped last month. Her father, David Madzikanda works at the University of Zimbabwe's School of Commerce while her mother, Tabitha, is a manager with FBC bank. The family lives in Chisipite.
Wicknell then added on his Instagram sharing photos of the couole as well as a video where he captioned:
"THE HAPPIEST DAY OF MY LIFE……🕺🕺🕺 look at the "salad" all smiles but she can't even sing with me she doesn't know the lyrics…..Maybe if it was Beyonce or Drake or John Legend…..Stop searching for a person exactly like you…."