Asia International Model United Nations in Malaysia 2017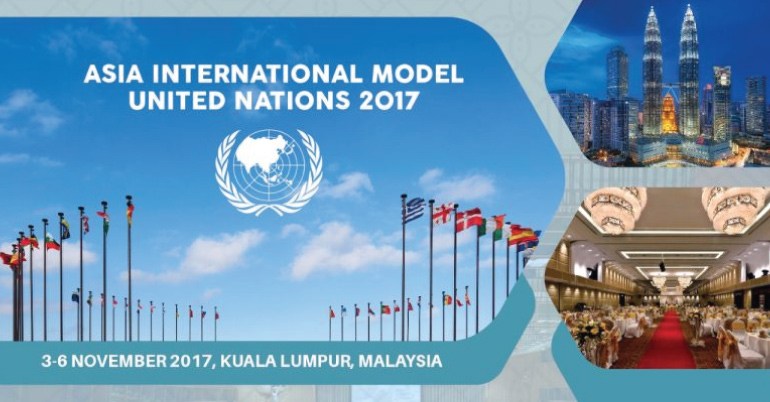 Model United Nations (MUN) is an academic simulation which incorporates its rules, procedures, and workflow between international delegations, Executive Board and International Press while involving qualified, upper crust parliamentary debaters from all academic backgrounds, undergraduate or even postgraduate. At MUN, one is bound to witness an exhilarating debate on a particular agenda in parliamentary form within parliamentary walls.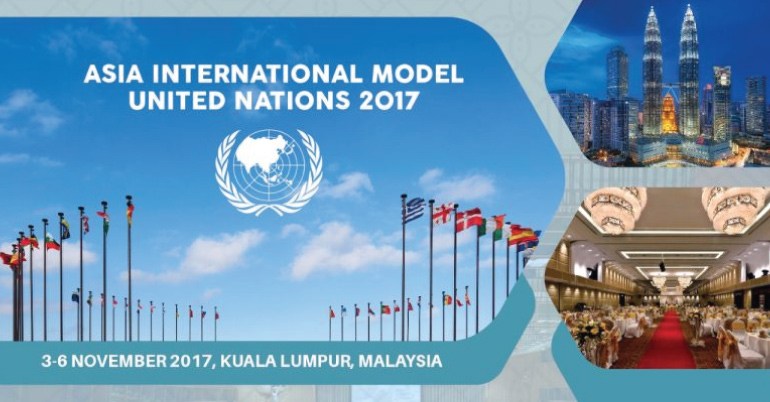 WORTH
Hotel 4* (Four Stars)
Meal 3 times/day
Certificate
Accommodation during event in Malaysia
MUN Tools
Entrance
ELIGIBILITY
17-25 years old
Register on website.
DEADLINE: August 17 2017
To apply and for more information visit here