Goldman Sachs Grace Hopper Scholarship 2017 for Female Students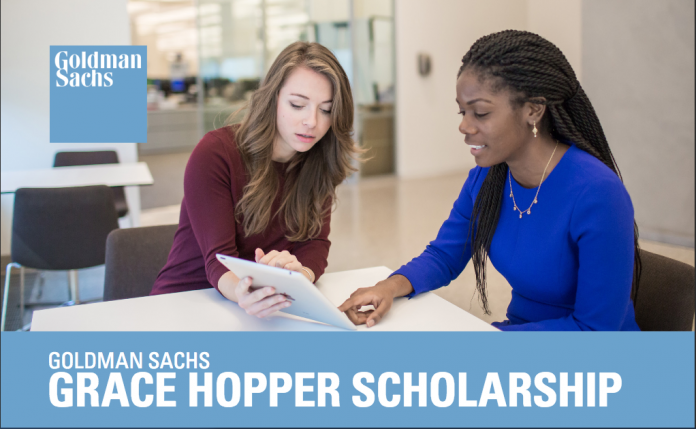 The Goldman Sachs Grace Hopper Scholarship will be awarded to 25 female engineers who demonstrate excellent academic performance, strong leadership and a passion for learning and solving problems.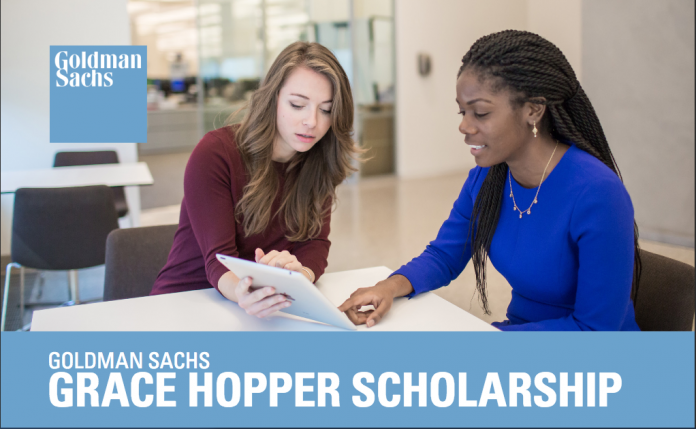 Eligible students should be:
Enrolled full time in a Bachelors program at a four-year college or university
Graduation date: November 2017 – June 2019
Major: Computer Science, Mathematics or a related STEM field.
The scholarship includes:
All access, three-day conference pass, round-trip airfare, hotel accommodations and daily meal stipend for the Grace Hopper Celebration of Women in Computing event
Two night, all-expenses-paid trip to Goldman Sachs New York City headquarters to meet with senior engineers (end of first semester)
An onsite interview for a 2018 full-time role or internship role.
Application Deadline: Friday, August 25, 2017
For more information click here.