World Bank Group Youth Summit 2017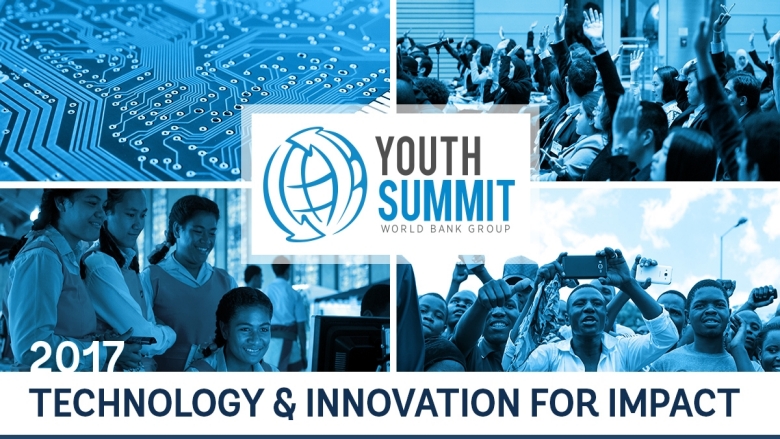 World Bank Group Youth Summit 2017: Technology and Innovation for Impact. Established in 2013, the Youth Summit is an annual event that serves as a platform for conversation and action to make the World Bank Group more relevant to the global youth and to better involve young people in the work of the World Bank Group. The Youth Summit Organizing Committee is comprised of young World Bank Group employees and is supported by World Bank Group senior management.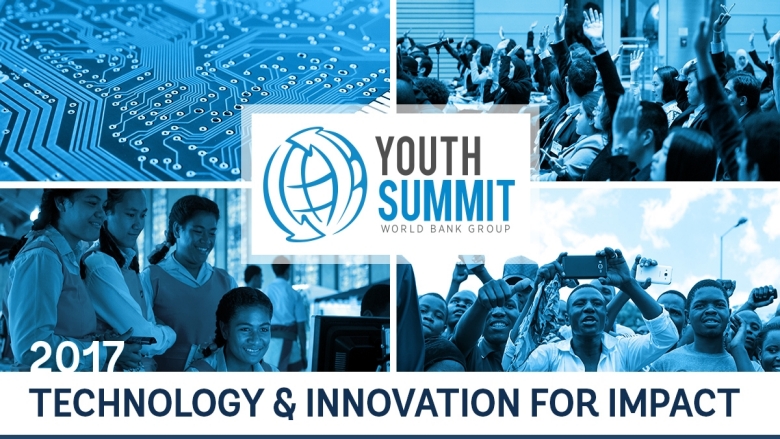 The 2017 Youth Summit, Technology and Innovation for Impact, will take place on December 4-5 2017.
This year's Youth Summit will seek to provide youth with a forum to voice their concerns, share their ideas and learn from one another while discussing the challenges and opportunities created by this technological shift.
IDEAS WANTED
Rapid technological changes have created both challenges and opportunities around the world, we must take advantage of the inherent transformative potential of technology to make the world more prosperous and inclusive for all.
If you could take advantage of today's technology and solve any problem or need, what would it be?
Would it support the WBG twin goals of ending poverty and boosting shared prosperity?
Contribute to building the inclusive tech-world of tomorrow by sharing your idea!
Who Should Participate?
The competition is open to individuals or teams of 2 to 4 people aged 18 to 35, from all over the world. Prior entrepreneurial experience or business background is not required. All individuals with the drive to innovate are encouraged to participate, including professionals from business or policy, students and academics, NGO leaders, government officials and start-up founders.
How to Enter the Competition?
Participants should propose an innovative and action-oriented idea on how to provide a solution to a developmental challenge adapted to the realities of the 21st century. The proposed solution can be aimed at business (private sector) or policy (public sector) and should relate to at least one of the subthemes of the Youth Summit 2017:
Transforming the Economic Landscape
Leveraging Information & Communication Technologies (ICTs)
Igniting Youth Entrepreneurship
Application Deadline: 29 September 2017
For more information click here.