5 Things We Love About Tuku On His Birthday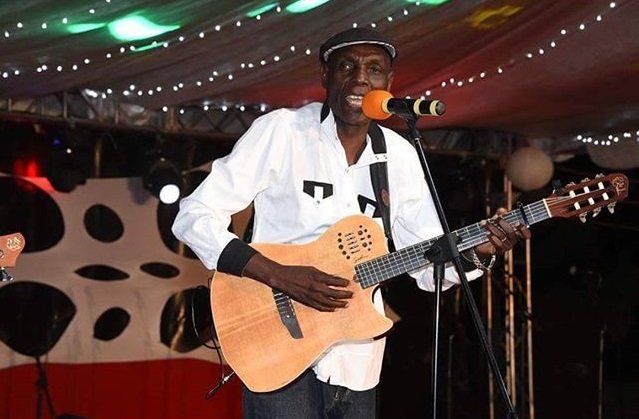 The legendary Oliver 'Tuku' Mtukudzi turns 65 today and he has a lot of reasons to celebrate. The music icon has a plethora of albums and awards. He has a career spanning over four decades and has contributed immensely to the unique sound of Zimbabwean music. He will celebrate his 65th year with a massive birthday bash which has been lined up for him at Pakare Paye Arts Centre tomorrow. These festivities are part of the two part celebrations with the first part which was held in the United Kingdom during his  tour. These celebrations will include both local and international acts, including Jah Seed, Zambia's Amayenge, Jah Prayzah and IYASA. While he will be celebrating with friends and family, fans share their love for the superstar.
1.Global icon
Oliver Mtukudzi's name is synonymous with Zimbabwe. From the Northern hemisphere and down under Tuku is known by people from all walks of life. He has toured several countries and performed at some of the most prestigious events.
2. The Music
There is no Zimbabwean household that doesn't have a copy or two, or more of Oliver Mtukudzi's music. Every Tuku album and hit single has been a soundtrack for Zimbabweans lives for almost five decades. From celebratory songs to conscious tracks, there is always a Tuku song for every event and part of life.
3. Extends his hands to the community
Tuku is a philantropist however he extends his hands to more than just charity. He is a fatherly figure and mentor to younger crop of artists. He has collaborated with a lot of young artists including Jah Prayzah, Ex Q, Winky D amongst many others. He opened up an arts centre, Pakare Paye which is a platform and space to groom artists.
4. His style
If you missed Zim Fashion Week 2015, then you missed a historical moment in Tuku's fashion. The legend has always had unique outfits on and off stage, particularly his shirts. Apart from his fashion, Tuku has a shoe line 'Haikobo' inspired by one of his songs. His music style is also unique as it defies mainstream genres and is dubbed 'Tuku music'.
5. He is a living legend
While most of Zimbabwe's music pioneers are long gone, Tuku is here to tell the story. He is a trendsetter and paved way for many other musicians. It's because of Dr. Mtukudzi that music is not as looked down upon as before in Zimbabwean society. His music has given Zimbabwean music a sound. He is also a template of what a successful entertainer should be.