5 Zimbabwean Love Duets From Yesteryear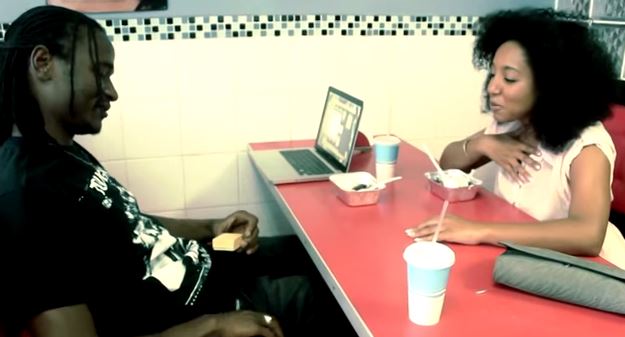 Everybody loves a good love song especially if it's done as a duet. While Zimbabweans are a relatively happy group of people who love to dance, at times they also love a good mushy song. After actor Tongayi Chirisa released the music video for his duet with Tamy, we decided to go down memory lane. While 'Usacheme' is more of a heartbreak song, there have been some very beautiful songs by a male and female duo. For this throwback Thursday we have picked 5 Zimbabwean duet love songs from yesteryear.
Alexio and Tererai 'Tinodanana'
Alexio and Tererai are from the first groups of of Zimbabwean urban music. Back in the day when the singers where still under the umbrella term 'urban grooves' they had a smash hit 'Tinodanana'. The song was a cheerful love song about being in love until infinity.
Betty Makaya and Jamal 'Kurwizi'
A young Betty Makaya had a very promising career in the early 2000s. Part of her career successes was a duet with the late Jamal titled 'Kurwizi'. The song is about how two people met and their 'first date'. Though cheesy, 'Kurwizi' was a great sing along. Some people wont admit it, but there was a Betty and Jamal reenactment as people sung to this song.
Sanii Makhalima and Plaxedes Wenyika Pasina Iwe
Iconic and veteran musicians Sanii Makhalima and Plaxedes Wenyika-Njoka have longstanding music careers. Back in the day, the then youthful singers belted out a beautiful song about love and friendship. Luckily this song could be shared between lovers, friends or even family. Who is that person that you would be lost without? Dedicate this beautifully written throwback.
Pachihera and Prince Kudakwashe Runonzi Rudo
A not so old throwback is a pop, jazzy track that earned Pachihera a few award nominations. Joined by Prince K, the song is about being able to love unconditionally.
Jah Prayzah and Ammara Kure Kure
'Kure Kure' was the magic song that brought on Jah Prayzah and Ammara Brown's winning streak. A song about long distance love the Military Touch Movement head and Queen Mukoko give that Zimbabwean touch to the song.
Which is your favourite song from the list?