Government To Issue IDs and Birth Certificates for Free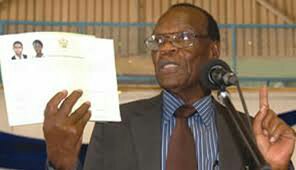 Government will issue identity cards and birth certificates for free for a period of 90 days. Minister of Homes Affairs, Ignatius Chombo confirmed that the Registrar General's office will begin the exercise from 14 September.
The 90-day window period applies to those who lost their birth certificates and national identity cards. Previously applying for replacement of personal details required a small fee. Those who want to obtain national documents for the first time will also be part of the exercise.
One can either visit the Registrar General's offices in their respective areas or mobile units set up country wide.
This is part of ensuring that people will be able to register for the upcoming elections.