2018 One World Young Summit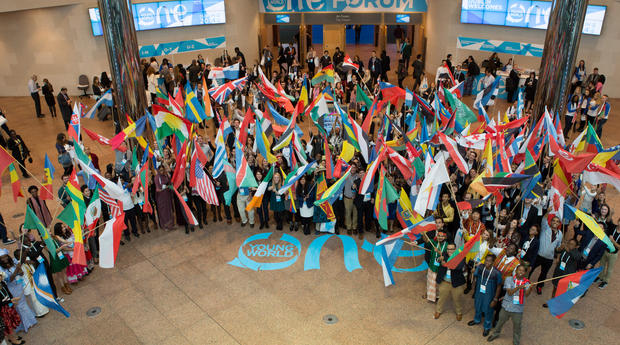 One Young World Summits are fantastic, inspiring events but it is after each Summit that the hard work really begins. After attending a Summit, all delegates become One Young World Ambassadors, tasked with creating an impact in their countries, communities and organisations. This global community boasts 9,000 young leaders who have positively impacted 14.6 million people with their initiatives since 2010.
Between Summits, One Young World makes huge efforts to follow Ambassador initiatives, promote their stories and connect them with each other. But we can't do this alone.
It is vital to follow what Ambassadors all around the world are doing in their countries, communities or businesses. To make this more effective, Coordinating Ambassadors from 28 geographical regions are selected to take the lead on reporting on the incredible work that happens in between Summits.
Coordinating Ambassadors are the glue that holds the community together and the linchpin between the One Young World team based in London and the thousands of Ambassadors worldwide.
Besides the individual skills and qualities that you can bring to this role it is essential that you possess the following things:
A high level of written and spoken English.
Personal access to a computer and internet.
A passion for the aims of One Young World and activities of Ambassadors.
The ability to commit time and effort to the role.
You must live in the region you intend to coordinate.
Please note that you can only apply to be a Coordinating Ambassador if you have already become an Ambassador by attending a One Young World Summit.
Benefits
Coordinating Ambassadors serve for a period of 14 months and will attend the 2018 Summit for free (flights not included).
Application Deadline: 10 November 2017
For more information click here.