Cynthia Mare Sizzles In Red In 'Flava' Music Video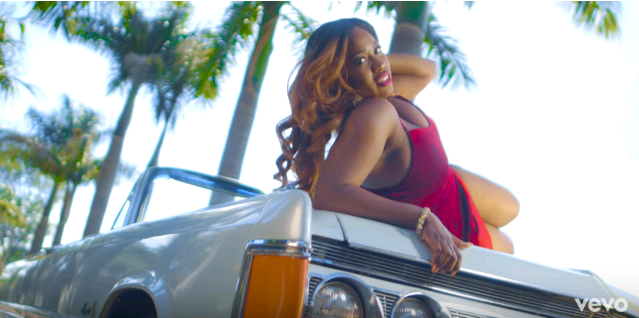 A week after releasing the single 'Flava' Cynthia Mare returns with the music video. Fans get to watch a different side of Cynthia who sizzles in a red dress.
The music video was shot at the upmarket Palm Estate in Harare. The video starts with a grand entrance in a vintage car. Directed by Simba Gee while renowned film director Joe Njangu, put his expertise on the video by doing the camera work. Media Matrix provided their high-end equipment, which explains the clarity of the footage.
Cynthia is dressed in a sexy red dress, lying on a car singing, "I've got the flava". The video features Eliza Dube, who is the dancer in the video The enticing dance moves were choreographed by everyone's favourite go-to guy, John Cole.
Dressed by House of Talia, Cynthia is seen in various shots, sensually feeling the sun, giving the video an exotic look. The shots and colour in this video coincide with the current summer season and is worth the watch.
The video is showing on Trace Africa and MTV base and we believe that the rest of Afica will love it.
Check out Cynthia give the camera 'Flava' in the video below.