Jah Prayzah Remembers His Late Head of Security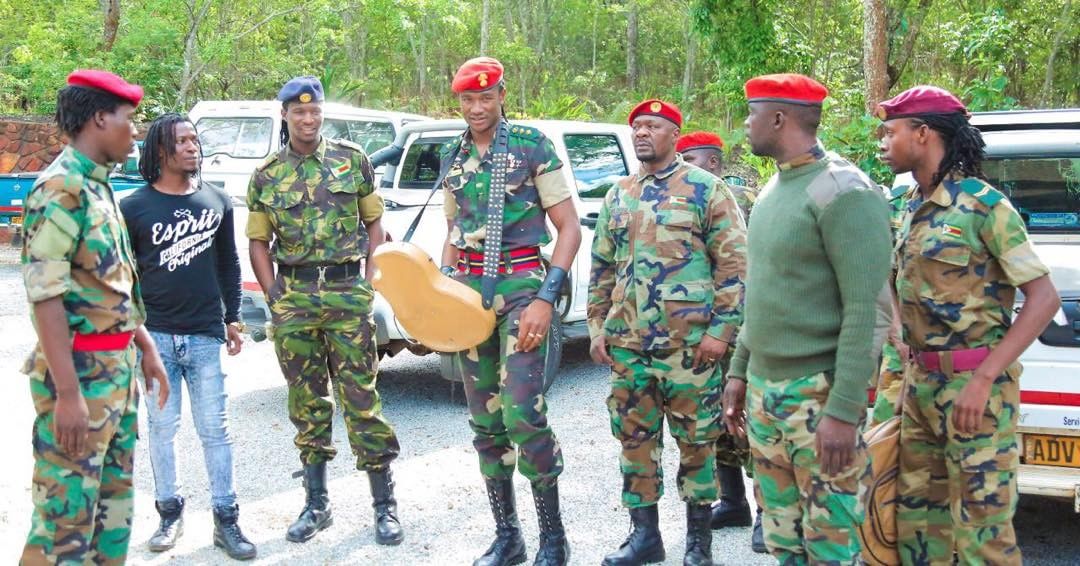 Singer Jah Prayzah has been a loss for words after the sudden death of his head of security. Chris Nyemba, died early on Sunday morning after being involved in a car crash. Hen his way home from Jamaican Tarrus Riley's show in Harare.
It is reported that after performing his duties of ensuring that Jah Prayzah got home safe, he himself was on his way home. Chris was involved in a head-on collision at Eastlea VID in Harare at around 4 AM. Pictures of Chris' severely damage silver BMW car circulated on social media and see what broke the news.
Jah Prayzah wrote on his Facebook wall:
"It's a dark day for the 3rd Generation Band, Team JP at large and I. Our former head of Security, Chris Nyemba passed on in a tragic car accident this morning. After a long time of working together as a family, I am deeply saddened and I mourn together with the Nyemba family. Penyu mapedza Sinyoro (Your job on earth is done). Tinoonana kumberi (we shall meet). Until then, I salute! Famba zvakanaka Musoja (Rest in peace)."
Other artists have also shared their condolences. Jah Prayzah also shared on his Instagram a video tribute to the late comrade.