KapCity Moves Out And Up In 'Komfortable Sofa' Music Video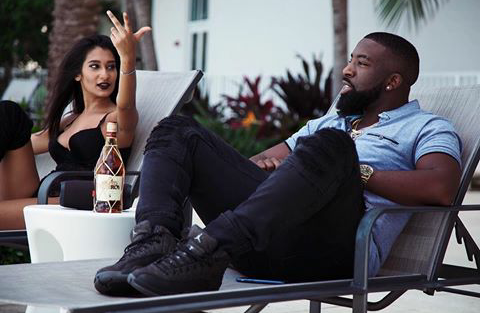 Miami based rapper KapCity has finally released the visuals for his latest single 'Komfortable Sofa'. He personalizes the English word 'comforatble' with a 'K' from his name. After a social media survey, the rapper did a video for the most voted for the track off his 'It Feels Good To Be Home' mixtape.
The video was directed by Rodney Cooper Filmz, whilst the music was produced by his label, Spaceboy Entertainment. Shot in the United States, the music video begins with an inspirational quote. A beautiful, model chills poolside with KapCity. She is featured in most of the music video as she and Kap are living it up. The video showcases lavish cars, apartments, and money.
The video comes almost two weeks after KapCity (previously known as Kapital K), premiered his web show titled 'The KapCity Show. In the first episode, the rapper features himself as a double with an alter-ego called DJ Keezy. He discussed his move from Africa to the USA. He also shared about the name change and promoted  the track "Komfortable Sofa" before freestyling on a Meek Mill beat.
Check out KapCity as he makes a move in the 'Komforatble Sofa' music video below.