Pics! Phillip Chiyangwa Rubs Shoulders With World Football Stars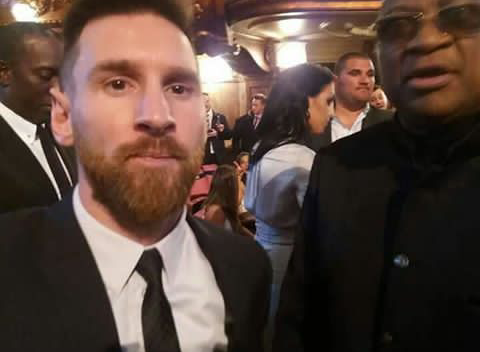 Phillip Chiyangwa can add to his celebrity bragging rights – world football stars. The ZiFA president recently attended the Fifa Awards as other football presidents.
He was in London mixing and mingling with football's creme de la creme.
Chiyangwa being the king of selfies lived up to the name. He took the opportunity to take pictures with some of the world's best football stars.
He took a photo with the iconic Argentinian player, Lionel Messi. He also had the chance to take pictures with Neymar Jr. Check out the pictures below.