Rivaldo Considering A Soccer Academy in Zim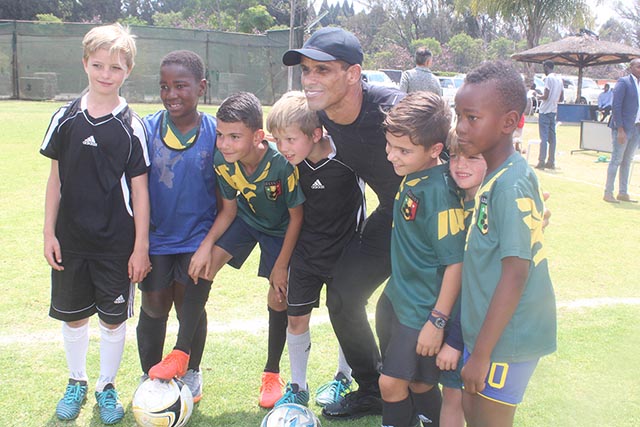 Brazilian soccer legend Rivaldo is considering setting up a football academy in Zimbabwe. The Barcelona legend arrived in Zimbabwe on Monday to finalize preparations for the match between Barcelona legends and Zimbabwe warriors. The Warriors-Barcelona legends match set for the National Sports Stadium next month is played.
Addressing the media in Harare on Tuesday, Sports Minister, Makhosini Hlongwane said the former Barcelona midfielder had expressed his willingness to link Zimbabwean players to Europe while committing to setting up a football academy in the country.
Minister Hlongwane said, "We had a brief discussion with Rivaldo and his team, colleagues from Zifa and the Sports and Recreation Commission (SRC), apart from the much-anticipated match that is coming, the possibility of Rivaldo assisting with linking Zimbabwean players into the European leagues. And we also discussed the possibility of Rivaldo and his team facilitating in setting up a football academy in Zimbabwe. On his part, Rivaldo pledged to work with us and he is going to look into the proposals that we made to him."
Rivaldo shared at a press conference about the idea of setting up an academy had been discussed. ""We were talking about the challenges and the opportunities in Zimbabwe. I am really excited and I love these kinds of challenges and I am ready to assist and do what I can."