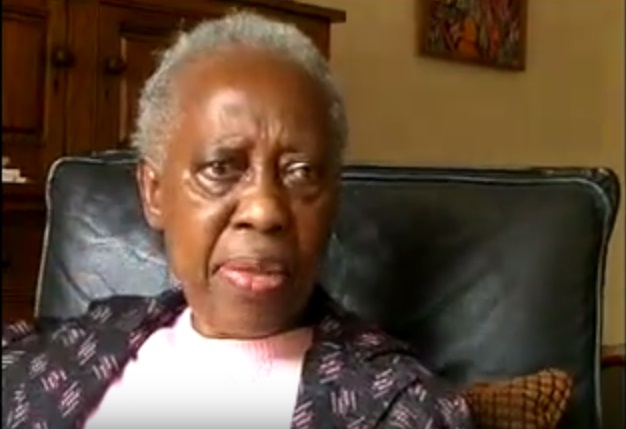 Zimbabwe's first black female graduate Susan Dangarembga passed away. Mother to renowned literary author-film maker, Tsitsi Dangarembga, Dangarembga (nee Ngonyama) died at the age of 91. She is reported to have died on Monday due to natural causes. Her daughter Tsitis added that her mother had a diabetes condition. She was buried on Friday at Harare's Warren Hills cemetery.
Susan was is one of he country's pioneer black educationist.  In 1951, Dangarembga enrolled at South Africa's Fort Hare University. In 1953, she became the first black woman in Southern Rhodesia to obtain a university degree – a Bachelor of Arts in English and Latin. She also obtained a Master of Arts degree in English and a post-graduate Teaching and Education Administration diploma with a United Kingdom university.
Delivering the eulogy at her funeral, former deputy prime minister Professor Arthur Mutambara said, "Without firing a single shot, going to detention or organising political resistance, as a high school student in 1950 Susan Ngonyama scored a major victory for the freedom and liberation of Zimbabwe."
He added, "Susan's visionary leadership and transformative role shaped thousands of students, many of who now held prominent positions in politics, government, industry and commerce." He also commended the late Dangarembga broke gender barriers even when she was still a student during the colonial period.
She started the necessary process of transforming the minds of the oppressive whites, while mentally and intellectually empowering the oppressed majority, by giving them self-confidence and self-belief.