5 Pics That Prove That Chengeto Is A Star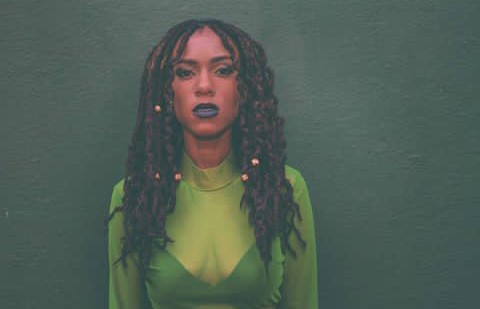 When it comes to music families there's always the star. In Zimbabwe, there has been a number of families who make music their bond. One of those families is the Browns. The patriarch Andy Brown has a powerful legacy through his children. The star of the family is obviously Ammara Brown, who is Zimbabwe's treasure. Ammara has often been likened to US star Beyoncé. Like to Queen Bey, Ammara has an allegiance of followers. She also upholds the respect of her peers in entertainment. But with Beyoncé, there's her sister Solange. And like the Knowles sisters, Ammara has Chengeto who too is equally talented.
Chengeto like her famous sibling continues to uphold the music of her late parents. With strong American influences, Chengeto is an eclectic musician. Considering her age, the songstress makes more modern music such as trap soul. The 'Love You Down' singer is alternative yet soulful with powerful vocals. In 2017, she released a number of singles. Her most prolific being the reggaeton flavoured 'Nightym Luv'.
Chengeto is making preparations to release another single soon. She's also working on an EP which we hope will be out soon too. However, she is one artist that people shouldn't sleep on. She has the makings of a star apart from her genetics. A picture is worth a thousand words and these pics definitely prove that Chengeto is a star.