Ammara Brown Finally Reveals Album Cover And Track List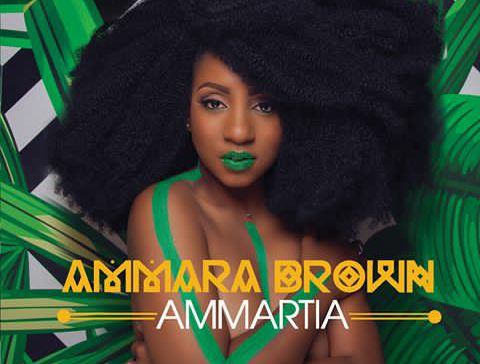 Ammara Brown's debut album 'Ammartia' is finally here. Well, the album is scheduled to be launched at The Venue, Avondale tonight.
Ammara has shared 25 days of sharing stunning photos and her journey to 'Ammartia'. According to Ammara Brown, the album has been a five year work in progress but now it's ready.
She revealed the final album artwork and track list. The cover shows Queen Mukoko wearing green lipstick in front of a bright green and white background.
She shared in a post:
"Gamorning my beautiful #Ammartians !!! Today is the day, and now it gives me great pleasure to be able to share with you the #Ammartia album cover, as well as the full tracklist.
Which songs are you most looking forward to hearing now that you have the full list ?"
As revealed earlier, the album has 14 tracks. The album was produced by nine Zimbabwean producers. The photos were taken by Kudzai Chakaingesu and Ammara was dressed by Maison du Style.
This is a very exciting album for a lot of fans of the Afro Pop princess. Will 'Ammartia' set a bench mark for Zimbabwean female artists? Could this be the album of the year? What we know with hits such as 'Mukoko' and 'Akiliz', Ammartians are in for a treat.
Check out the album artwork and track list for 'Ammartia' below: