Dancehall Star Buffalo Souljah Rocks 'Ancient Underwear'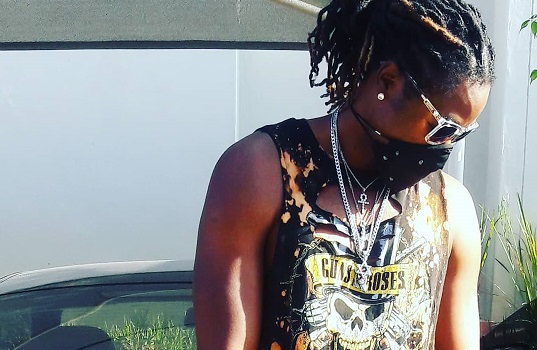 When it comes to being shirtless, dancehall star Buffalo Souljah takes the crown. The SA based artist often shares photos of himself with shirts buttoned down or no shirt at all. Well for his female audience, Buff is a well toned, chocolate man so no complaints there.
So what happens when the 'Milli' star decides to share a pic of himself in underwear? Well, Buff decided to post a picture of himself in what looks more like diapers. He captioned a video and pictures, "Just designed these 'ancient underwear' I call them the #JesusBoxers! Man I've never been so comfortable in boxers like I am on these. Can y'all help me make memes outta these to be deleted."
Check out Buffalo Souljah's post below and share what you think?
https://www.instagram.com/p/BcCVN6tFFHX/?hl=en