Dell EMC Graduation Project Competition 2018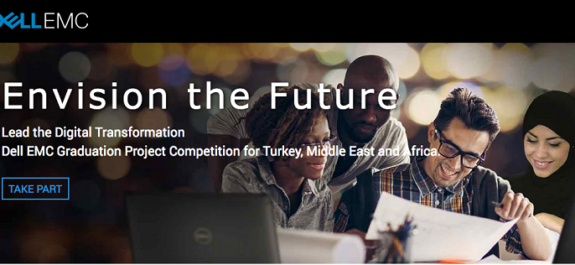 Dell EMC has launched the annual graduation project competition for senior undergraduate students from universities in Turkey, Middle East and Africa who are enrolled in the Dell EMC External research and Academic Alliance Program. The competition is intended to spark the creativity of students for their graduation projects to play an active role in the Transformation of IT and get the opportunity to shine and win prizes.
WORTH
First Place will receive a cash prize of $5,000
Second place will receive a cash prize of $4,000
Third Place winner will receive aa cash prize of $3,000
ELIGIBILITY
Students who wish to participate should be in their senior year and should be enrolled in any of the Dell EMC
External research and academic Alliance in the Turkey, Middle east and Africa Region.
Students should have a faculty member as their official academic advisor and mentor.
DEADLINE: December 15 2017
To apply and for more information visit here