Ginimbi Addresses Gay Rumours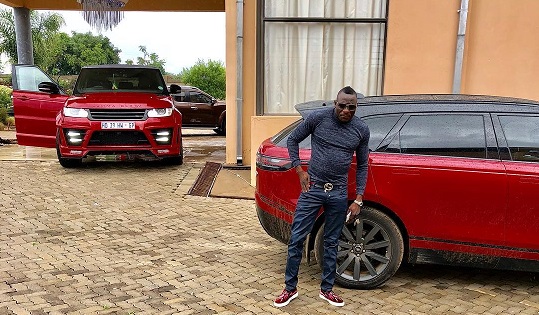 When it comes to controversy, Genius 'Ginimbi' Kadungure is no stranger. The over the top businessman has yet again found himself at the center of rumours. The South African based socialite has been plagued with 'gay' rumours after a video of him 'dry humping' another man went viral.
The footage circulated on social media and even made headlines a few weeks ago. The video was taken at Genius' 'all white' birthday celebrations in Capetown. In the video the what seemed to be turn't up Ginimbi was dancing before going behind a man and dry humping the man. This led to the public speculating about his sexuality.
Not the one to take things lying down, Genius is speaking up about the issue. He called the individual who recorded the video a 'low life' trying to tarnish his image. He then posted on his social media to address the specualations about his sexuality.
The post read:
"If you can stay positive in a negative situation you are a winner. I have totally nothing against gay people, and I've never been gay. I'm an entertainer and I don't regret any form of my life even if certain people try to defame my character based on a fun situation video taken by a low lifer who was invited to experience and enjoy the good life and had time to illegally circulate such a clip to tarnish my image but nevertheless my fulfilled life was not affected. Blessings on blessings all days, happy life."
Ginimbi's 'All White' parties have always been marred by controversy. Guess he's used to it and is able to rise above all the 'drama'.