Jah Prayzah Speaks Out After Funeral Assault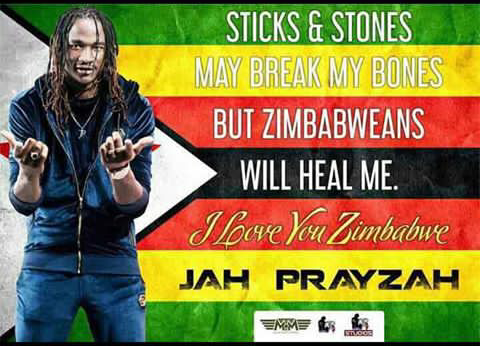 Jah Prayzah hasn't had the best week of his life. It's as if his album launch on 'Friday the 13th' cast a spell on the superstar as the turn of events have not been favourable.
Apart from the Davido no show at the 'Kutonga Kwaro' album launch, Jah Prayzah has faced death and was recently assaulted at a funeral. News came that the musician's former aide Crispen Nyemba, passed away in a car accident in the early hours of Sunday. After that the singer was attacked at Nyemba's funeral by mourners.
Video footage of the attack went viral on social media and even speculations circulated as to the reason behind the attack. According to one of the rumours, it had been reported that the musician owed his former aide Crispen Nyemba 3 months salary.
In an exclusive interview with local newspaper, H Metro, the 'Chengetedza' singer shared that the people that attacked him weren't even related to the deceased. He also added that there was no bad blood between him and the late Nyemba's family.
Manager Keen Mashapaidze clarified about the 'debt' issue by saying, "After we decided to part ways we settled his dues and if he had issues he would have raised them with us or his lawyer. It's just that some overzealous people want to tarnish JP's image."