Zim Achievers Awards USA 2017 Winners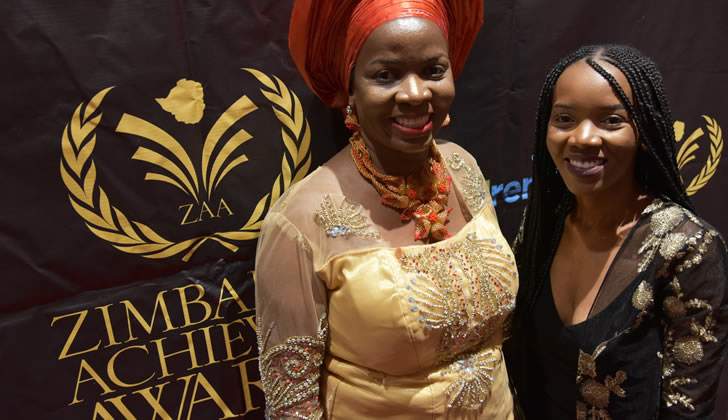 The 2017 Zim Achievers Awards USA , were held in Dallas, Texas on Saturday 11th November 2017. The successful event was held at the Prestigious Intercontinental Hotel.
ZAA Founder Conrad Mwanza expressed delight after yet another successful Zim Achievers event. He said, "Putting such events together is not easy, it takes a lot of dedication, 2017 has been a rewarding experience and, seeing all the hard work delivered by the team over the last few months has been amazing."
Meanwhile ZAA International has announced that it will launch ZAA South Africa on the 14th of December in Sandton Johannesburg.
Check out the full 2017 ZAA USA winners below:
Female Entrepreneur of the Year
Jackie Mgido
Male Entrepreneur of the Year
Dr Kudzai Chikwava
Business of the Year
Data Agility Group (DAG)
Community Champion of the Year
Pastor Emmanuel Sundire
Community Organization of the Year
Orphans Guardians Angel
Personality of the Year
Mutsa Majero
People's Choice Award
Savannah Madamombe
Outstanding Achievement in Music
Sandra Vito
Outstanding Achievement in Entertainment
Makho Ndlovu
Professional of the Year
Lumbie Mlambo
Academic Excellence of the Year
Dr Gillian Kupakuwana-Suk
Outstanding Achievement in Sport
Farayi Mutatu
Young Achiever
Washe Shumba
Lifetime Achievement Award
Dr Precious Guramatunhu-Mudiwa
Chairman's Award
Professor Charles Enos (Chiedza) Maponga
Special Recognition Award
Zimbabwean Naturals (Hair Maintenance)
Friend of Zimbabwe Award
Apostle George W. Jobe
Friend of Zimbabwe Award
Joel Laviolette