Zim Blogger Stands A Chance To Travel The World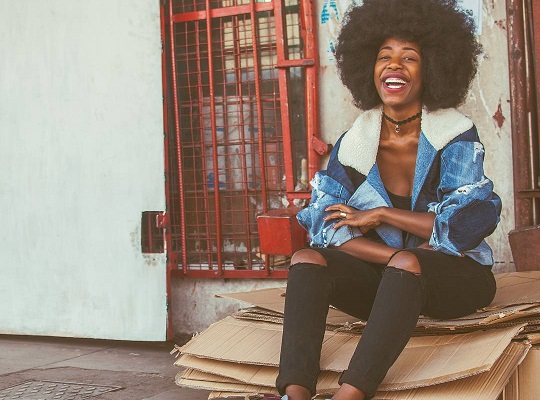 Award-winning fashion and lifestyle blogger Chiedza Mahere has an opportunity to travel the world. The alternative blogger who writes Diary of Smurfdinkie entered into the Faces2Hearts competition.
Faces2Hearts is a worldwide blogging experience that will take 4 young people on a 5-month journey across 3 continents. They will discover projects that change peoples' lives for the better, supported by the EU. And they will reveal the often unreported stories of the fascinating people they meet – stories of positive change and hope.
The competition is looking for 4 young bloggers between the ages of 21 and 31 to travel the world. They will be paid to travel and discover stories within their own regions. The bloggers will have to report on undiscovered stories that are about positive change and hope. They will record their experiences, interactions, and feelings in regular blog postings using various social media platforms.
Chiedza shared, "My motivation for applying is since my blog photography is ONLY done in Downtown Harare, Zimbabwe, my idea of the city life used to be chaos and nothing more but all that has changed. I fell in love with the people, the hustlers on the side of the street and I have had the opportunity to meet so many kinds of characters here at home and now I want to get to learn from other countries and their people."
Chiedza has a unique style and her photos tell a different story about Zimbabwean urban life. She is often found at the hippest urban events in Harare. She also celebrates Afrocentric styles with her hair and fashion which is by local designers.
To encourage Chiedza's opportunity to represent Zimbabwe, you can go to the link here and support her story.